Good morning, Andover! Here's your daily rundown of everything happening in town for Monday, Oct. 24 courtesy of Andover News.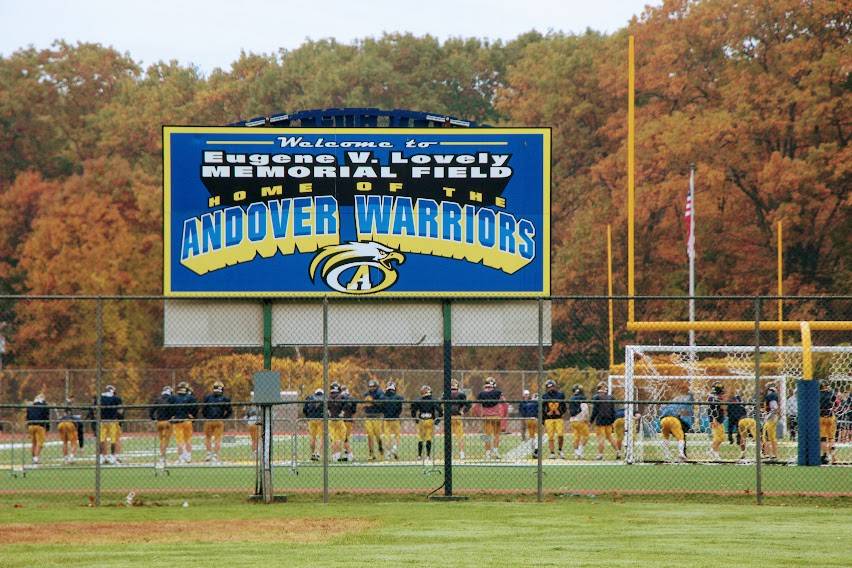 Above: The Andover High School football team gets back to work with a Sunday morning practice after Friday's 42-6 win over Lowell. Friday's win gave the team its first outright Merrimack Valley Conference championship since 1975.
A.M. Briefing
Sports: Bella DiFiore and Casey Michael scored in AHS field hockey's 2-0 nonleague win over Cohasset Saturday...Katie Ambrose scored twice, and Hannah Jordan added a goal and an assist as AHS girls soccer beat Tewksbury 5-0. (compiled from the Boston Globe high school scoreboard).


Weather: Periods of rain with a high of 60. Tonight, cloudy, occasional showers and a low of 55.
Today's Top Stories
Andover Home 'Total Loss' After Fire
A three-alarm fire destroyed 9,500-square-foot home on Somerset Drive in Andover Sunday.


Still No Cost Estimates For Replacing Andover H.S.
The Andover High School Building Committee is preparing for a Nov. 10 meeting to begin selling residents on the need for a new school, but one major question remains unanswered: How much will it cost?


Andover Halloween 2022: List Of Events
The Town of Andover will also be holding its annual, downtown trick-or-treating again this year.


Happening today:
Sports
5 pm: AHS girls volleyball at Central Catholic
6 pm: Central Catholic at AHS field hockey
Sports
5 pm: AHS girls volleyball at Methuen
6 pm: Lowell at AHS girls soccer
7 pm: AHS boys soccer at Tewksbury


Send us your news tips:
Know about a person or group doing something interesting in Andover?
An issue we should be covering? Have a press release for us to consider?
Submit a news tip today!
Thanks for reading. See you soon!