Good morning, Andover! Here's your daily rundown of everything happening in town for Friday, Oct. 28 courtesy of Andover News.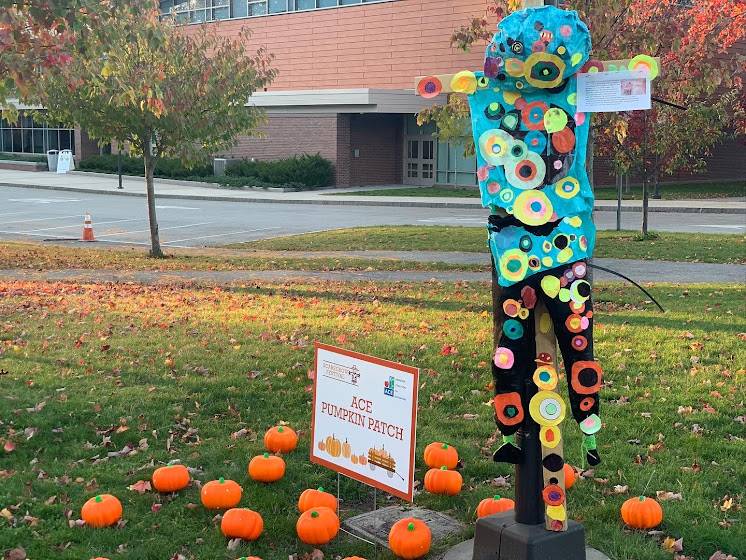 A.M. Briefing
Election reminder: Tomorrow is the last day to register to vote in the Nov. 8 state election.

Sports: The ninth-ranked Andover high school football team (7-0) closes out its regular season at Tewksbury at 7 p.m....(compiled from the Boston Globe high school scoreboard and other media reports).


Weather: Cooler, with a high of 54 and partly cloudy skies. Clear tonight with low of 32. Tomorrow and Sunday will feature sun and highs in the low sixties (compiled from the Weather Channel).
Today's Top Stories
Jay Leno Hangs Out In Andover
You weren't imagining it: that guy with the familiar mop of white hair, the pronounced jawline and the Canadian tuxedo hanging out downtown on Saturday was Andover native Jay Leno.


State Sen. Finegold Backs Out Of Televised Debate
Haverhill Community Television and Republican state senate candidate Salvatore Defranco say Sen. Barry Finegold (D-Andover) abruptly backed out of a Nov. 3 debate the two sides had agreed to earlier this week.


Finance Committee Raises Concerns On West El Budget, Project Management
While the Andover Finance Committee ultimately gave unanimous approval to hike taxes to fill a budget gap at West El, members questioned how the project was being managed.


Andover Gets $500K For Rooftop Solar At Sanborn Elementary
Andover will pay $400,000 for the 300 kilowatt solar system, which will produce twice the amount of electricity the school currently uses.


Happening today:
Sports
6:30 pm: AHS girls swimming at Merrimack Valley Conference Championship Meet (Worcester Polytechnic Institute)
7 pm: AHS football at Tewksbury


Sports
4 pm: AHS boys and girls cross country at Merrimack Valley Conference Championship Meet (Chelmsford)


Send us your news tips:
Know about a person or group doing something interesting in Andover?
An issue we should be covering? Have a press release for us to consider?
Submit a news tip today!
Thanks for reading. See you soon!