Good morning, Andover! Here's your daily rundown of everything happening in town for Saturday, Oct. 29 courtesy of Andover News.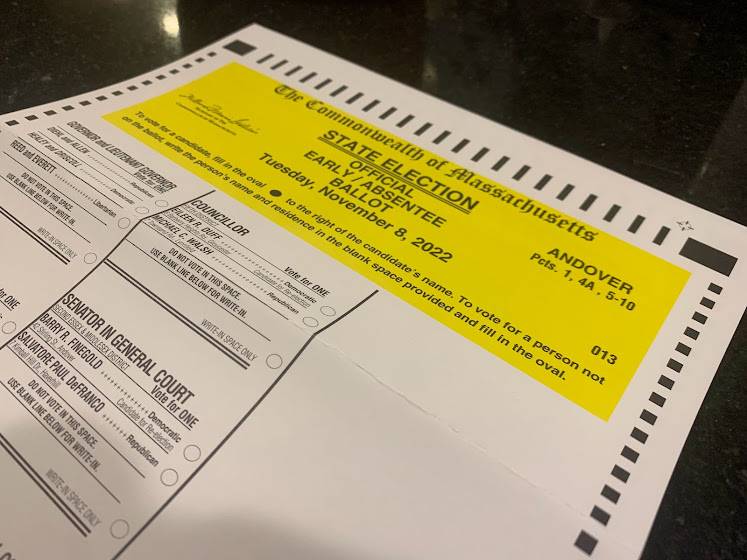 A.M. Briefing
Sports: The ninth-ranked Andover high school football team finished the regular season 8-0 after last night's 42-21 win over Tewksbury. Andover trailed 14-0 after the first quarter...(compiled from the Boston Globe high school scoreboard and other media reports).


Weather: Sunny, high of 60. Cool again tonight with a low of 33. Sunday, warmer, sunny, high of 66. Clouds move in on Monday. (compiled from the Weather Channel).
Today's Top Stories
Andover Halloween 2022: Trick-Or-Treating Hours, Events
The Town of Andover will also be holding its annual, downtown trick-or-treating again this year.


Andover Gets $500K For Rooftop Solar At Sanborn Elementary
Andover will pay $400,000 for the 300 kilowatt solar system, which will produce twice the amount of electricity the school currently uses.


Happening today:
Sports
4 pm: AHS boys and girls cross country at Merrimack Valley Conference Championship Meet (Chelmsford)


Send us your news tips:
Know about a person or group doing something interesting in Andover?
An issue we should be covering? Have a press release for us to consider?
Submit a news tip today!
Thanks for reading. See you soon!