Happy All Saints Day, Andover! Here's your daily rundown of everything happening in town for Tuesday, Nov. 1 courtesy of Andover News.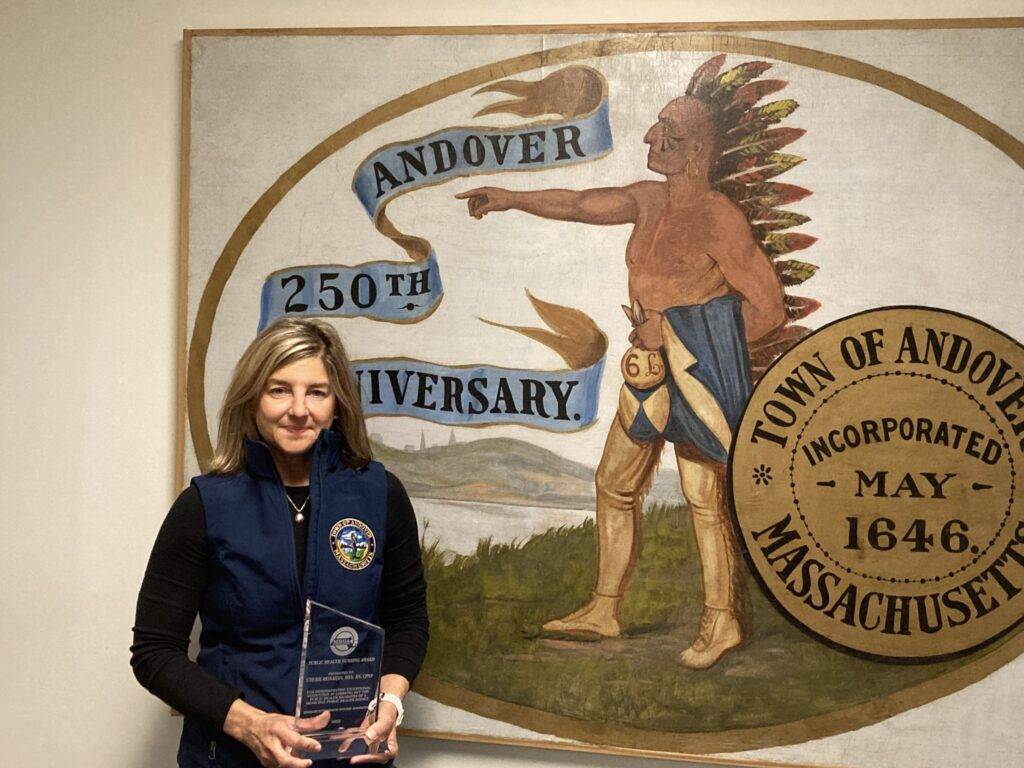 Above: Andover Public Health Nurse Cherie Monahan received the 2022 Public Health Nursing Award at this year's Massachusetts Health Officers Association Meeting for her work on behalf of the residents of Andover, and for serving as an information resource for other public health nurses in the region. Photo: Andover Health Division
A.M. Briefing
Sports: AHS football (8-0) was seeded second in the MIAA Division 1 football tournament and will host Lynn Classical (5-2) at Lovely Field on Friday at 7 p.m. The winner will move on to play the winner of St. John's Prep and Attleboro in the state quarterfinals...AHS girls volleyball (15-4) was seeded sixth in the Division I state tournament and will host Quincy (13-9) at a time and date to be determined. The winner will move on to play the winner of Haverhill and Chelmsford in the round of 16...Tournament schedules for AHS field hockey (16-1) will be announced by 9 a.m. today, while the soccer pairings will be announced by 9 a.m. Wednesday.


Weather: Showers early followed by overcast skies. High of 69. Skies clear tonight with a low of 49. (compiled from the Weather Channel).
Happening today:
Send us your news tips:
Know about a person or group doing something interesting in Andover?
An issue we should be covering? Have a press release for us to consider?
Submit a news tip today!
Thanks for reading. See you soon!