Good morning, Andover! Here's your daily rundown of everything happening in town for Friday, Nov. 4, courtesy of Andover News.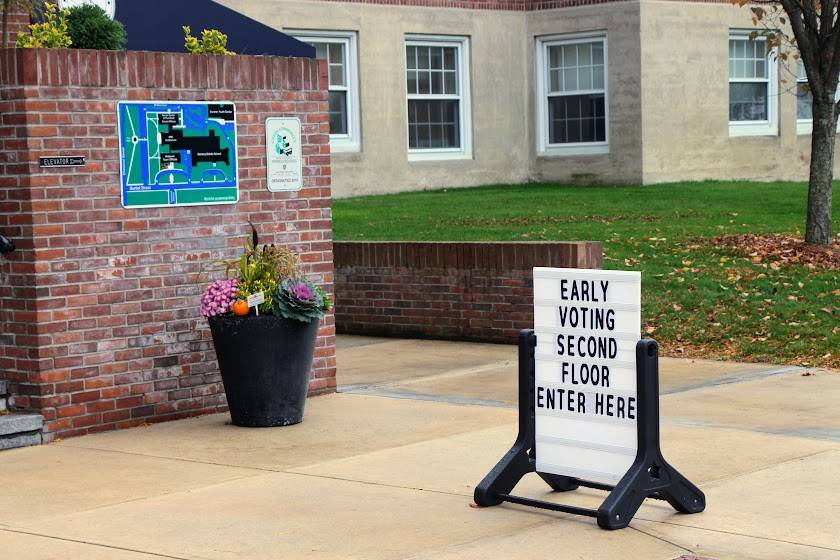 Above: Today is the last day for early, in-person voting at town offices. You have until 4:30 to cast your ballot.
A.M. Briefing
Subscribe now and save: Lock in 29 percent off the Andover News subscription rate, which goes into effect on Jan. 1, when you subscribe by Dec. 31.


Weather: Mostly sunny with a high of 70. Clear to partly cloudy tonight with a low of 56. Partly cloudy, high of 75 on Saturday. Cloudy, high of 75 on Sunday. Sun returns Monday with a high of 75 (compiled from the Weather Channel).
Today's Top Stories
Andover Restaurant Inspection Reports For October
October's Andover Health Division inspection reports include several hotels and corporate cafeterias.


What Candidates Are Andover Residents Supporting With Their Checkbooks?
Andover residents made 1,436 political contributions totaling $361,976.60 to political action committee and candidates for state office during the first 10 months of 2022, according to filings with the Massachusetts Office of Campaign and Political Finance.


Election 2022: Andover Voter's Guide
Here's our cheat sheet for everything Andover voters need to know for Tuesday's Massachusetts state election.


Happening today:
No school for Andover Public Schools kindergarten students: Kindergarten parent-teacher conferences.


Sports
7 pm: Lynn Classical at AHS football


Sports
9 am: AHS boys and girls cross country at MSTCA Invitational
4 pm: Quincy at AHS girls volleyball
4 pm: Winner of Newton North/New Bedford at AHS field hockey
6 pm: Springfield Central at AHS boys soccer


Sports
TBD: AHS girls soccer at Framingham


Send us your news tips:
Know about a person or group doing something interesting in Andover?
An issue we should be covering? Have a press release for us to consider?
Submit a news tip today!
Thanks for reading. See you soon!