Good morning, Andover! Here's your daily rundown of everything happening in town for Wednesday, Nov. 9, courtesy of Andover News.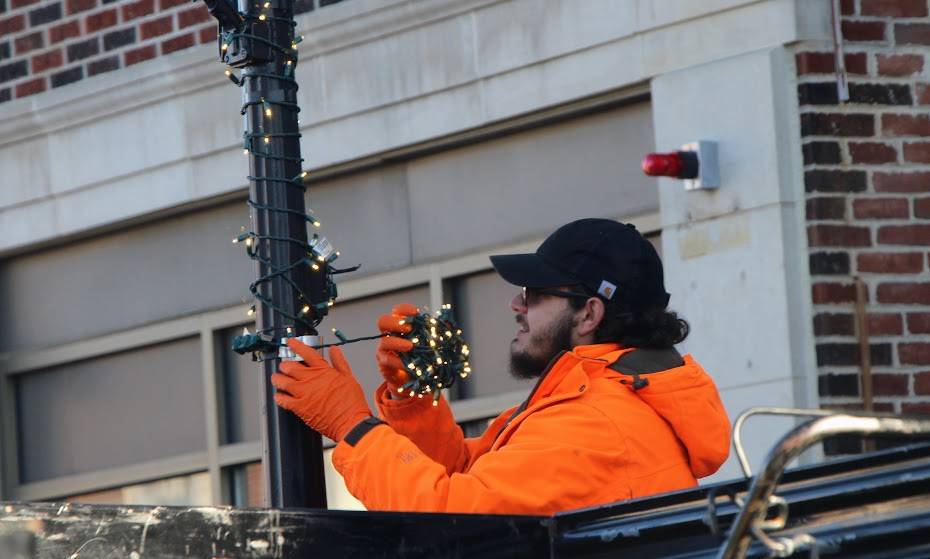 Above: Workers were busy hanging holiday lights in downtown Andover Tuesday morning.
A.M. Briefing
Election 2022: State Sen. Barry Finegold (D-Andover) had a 54.3 percent to 45.7 percent edge over challenger Salvatore DeFranco (R-Haverhill) with 81 percent of ballot counted in the 2nd Essex & Middlesex District race as of 7 a.m. Wednesday.


In the 18th Essex District race for the state house, incumbent state Rep. Tram Nguyen (D-Andover) had 54.4 percent of the vote to Republican challenger Jeffrey Dufour's 45.6 percent with 42.86 percent of the ballots counted.


Check Andover News later today or tomorrow's newsletter for reaction and final, unofficial results in the 2022 state election.


Subscribe now and save: Lock in 29 percent off the Andover News subscription rate, which goes into effect on Jan. 1, when you subscribe by Dec. 31.


Sports: Shrewsbury eliminated AHS boys soccer from the MIAA state tournament with a 2-1 win Monday (compiled from Boston Globe high school scoreboard and other media reports).


Weather: Fall is back with sunny skies and a high of 53. Clear skies tonight with a low of 38. Warmer tomorrow with a high of 66 and lots of sun (compiled from the Weather Channel).
Today's Top Stories
Grab A Drink, Work On Your Golf Game: Select Board Notebook
In other business Monday, the Andover Select Board heard an update from the town's director of business, art and culture and learned of a $256k lawsuit settlement in the town's favor.


Happening today:
Sports
5 pm: Acton-Boxboro at AHS field hockey
6 pm: Haverhill at AHS girls volleyball


Important note for Andover News readers
Beginning Jan. 1, 2023, Andover News will become a paid subscriber service.
Non-subscribers will still have access to our daily newsletter and much of our content
, but exclusive content, including our meeting coverage and original reporting, will live behind a paywall.
We're doing this to cover our costs and to make sure we can continue to grow and provide the same level of coverage of all things Andover. We'll also be using $1 from each subscription to provide complimentary subscriptions to Andover nonprofits and residents who are facing financial hardship.
The subscription rate will be $7 per month, but you can lock in a reduced rate if you sign up by Dec. 31:

Send us your news tips:
Know about a person or group doing something interesting in Andover?
An issue we should be covering? Have a press release for us to consider?
Submit a news tip today!
Thanks for reading. See you soon!