Good morning, Andover! Here's your daily rundown of everything happening in town for Saturday, Nov. 12, courtesy of Andover News.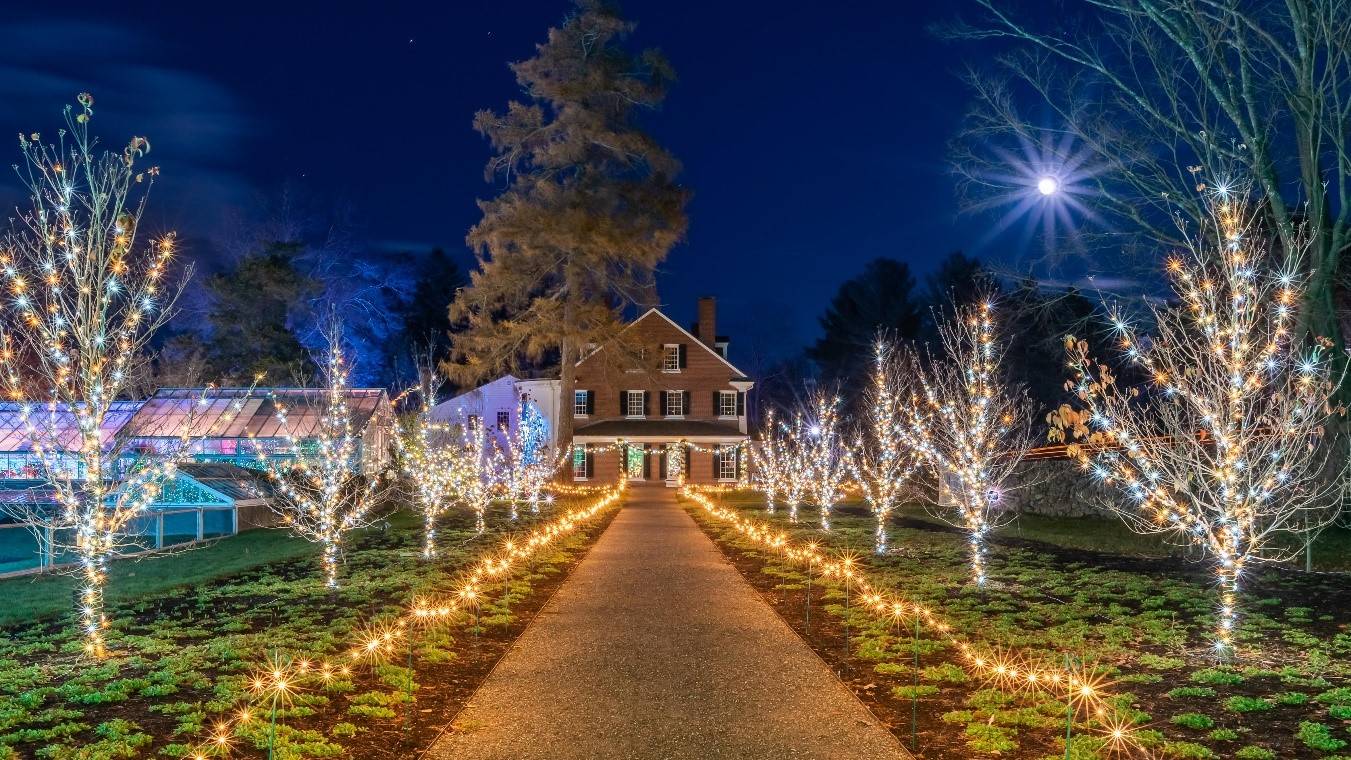 Above: Winterlights doesn't open until Nov. 25 at Stevens-Coolidge House & Gardens in North Andover and two other Massachusetts properties operated by The Trustees of Reservations, but tickets are more than 70 percent sold.
A.M. Briefing
Sports: AHS girls field hockey advanced to the Division I semifinals with a 4-1 win over King Philip. Emma Reilly had two goals and an assist....St. John's Prep defeated AHS football 48-14 at Lovely field in the MIAA Division I quarterfinals....Newton South eliminated AHS girls volleyball with a 3-1 win in the Division I quarterfinals.(compiled from Boston Globe high school scoreboard and other media reports).


Weather: Rain ending this morning, mostly sunny this afternoon with a high of 72. Partly cloudy and cooler on Sunday with a high of 54. Sunny, cool on Monday (compiled from the Weather Channel).
Today's Top Stories
Draft Master Plan Emphasizes Housing, Tax Base Growth
The Master Plan draft hints at more borrowing to help pay for the improvements that will be envisioned in the final plan.


This Week In Andover: Nov. 13-20
Here's the Andover News weekly rundown of government meetings, events and activities happening in Andover.


Happening today:
Sports
1 pm: AHS boys and girls cross country at MIAA Division I Championship (Wrentham)


Important note for Andover News readers
Beginning Jan. 1, 2023, Andover News will become a paid subscriber service.
Non-subscribers will still have access to our daily newsletter and much of our content
, but exclusive content, including our meeting coverage and original reporting, will live behind a paywall.
We're doing this to cover our costs and to make sure we can continue to grow and provide the same level of coverage of all things Andover. We'll also be using $1 from each subscription to provide complimentary subscriptions to Andover nonprofits and residents who are facing financial hardship.
The subscription rate will be $7 per month, but you can lock in a reduced rate if you sign up by Dec. 31:

Send us your news tips:
Know about a person or group doing something interesting in Andover?
An issue we should be covering? Have a press release for us to consider?
Submit a news tip today!
Thanks for reading. See you soon!