Happy Thanksgiving, Andover! Here's your daily rundown of everything happening in town for Thursday, Nov. 24, courtesy of Andover News.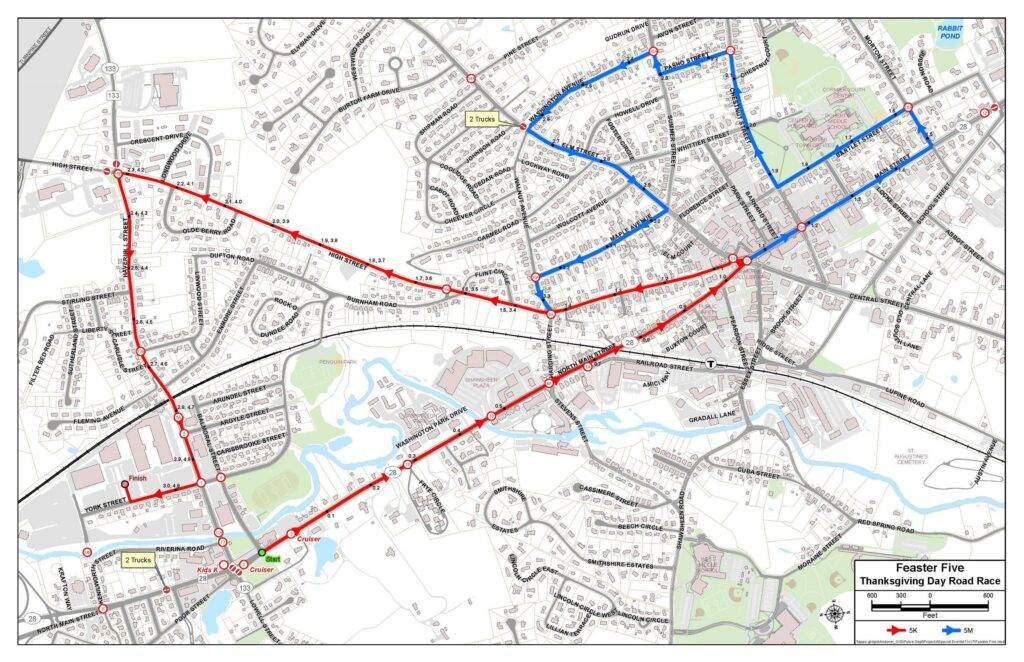 A.M. Briefing
Andover Public Schools are closed today and Friday for the Thanksgiving Recess.
There is no leaf collection this week, and trash/recycling collection will be delayed one day on Thursday (pickup on Friday) and Friday (pickup on Saturday) this week.
Need extra COVID-19 tests for your holiday gatherings? Andover residents can get them for free from the Health Division at Memorial Hall Library, the Robb Center or Town Offices.
Weather: Sunny, with some clouds this afternoon. High of 44. Increasing cloudiness tonight with a low of 29 (compiled from the Weather Channel).
Today's Top Stores
What's Open, Closed On Thanksgiving 2022 In Andover
Here's a look at what's open and closed in Andover and Massachusetts on Thanksgiving (Thursday, Nov. 24).


Restaurants In Andover, Nearby Towns Open On Thanksgiving 2022
If you don't feel like cooking this Thanksgiving, you have options in the Andover area. We also have a list of places offering catering/takeout.


Happening today:
Happening Tomorrow:
Andover Public Schools closed.
Town offices closed.
Memorial Hall Library closed
Andover Youth Services closed.


Important note for Andover News readers
Beginning Jan. 1, 2023, Andover News will become a paid subscriber service.
Non-subscribers will still have access to our daily newsletter and much of our content
, but exclusive content, including our meeting coverage and original reporting, will live behind a paywall.
We're doing this to cover our costs and to make sure we can continue to grow and provide the same level of coverage of all things Andover. We'll also be using $1 from each subscription to provide complimentary subscriptions to Andover nonprofits and residents who are facing financial hardship.
The subscription rate will be $7 per month, but you can lock in a reduced rate if you sign up by Dec. 31:

Send us your news tips:
Know about a person or group doing something interesting in Andover?
An issue we should be covering? Have a press release for us to consider?
Submit a news tip today!
Thanks for reading. See you soon!