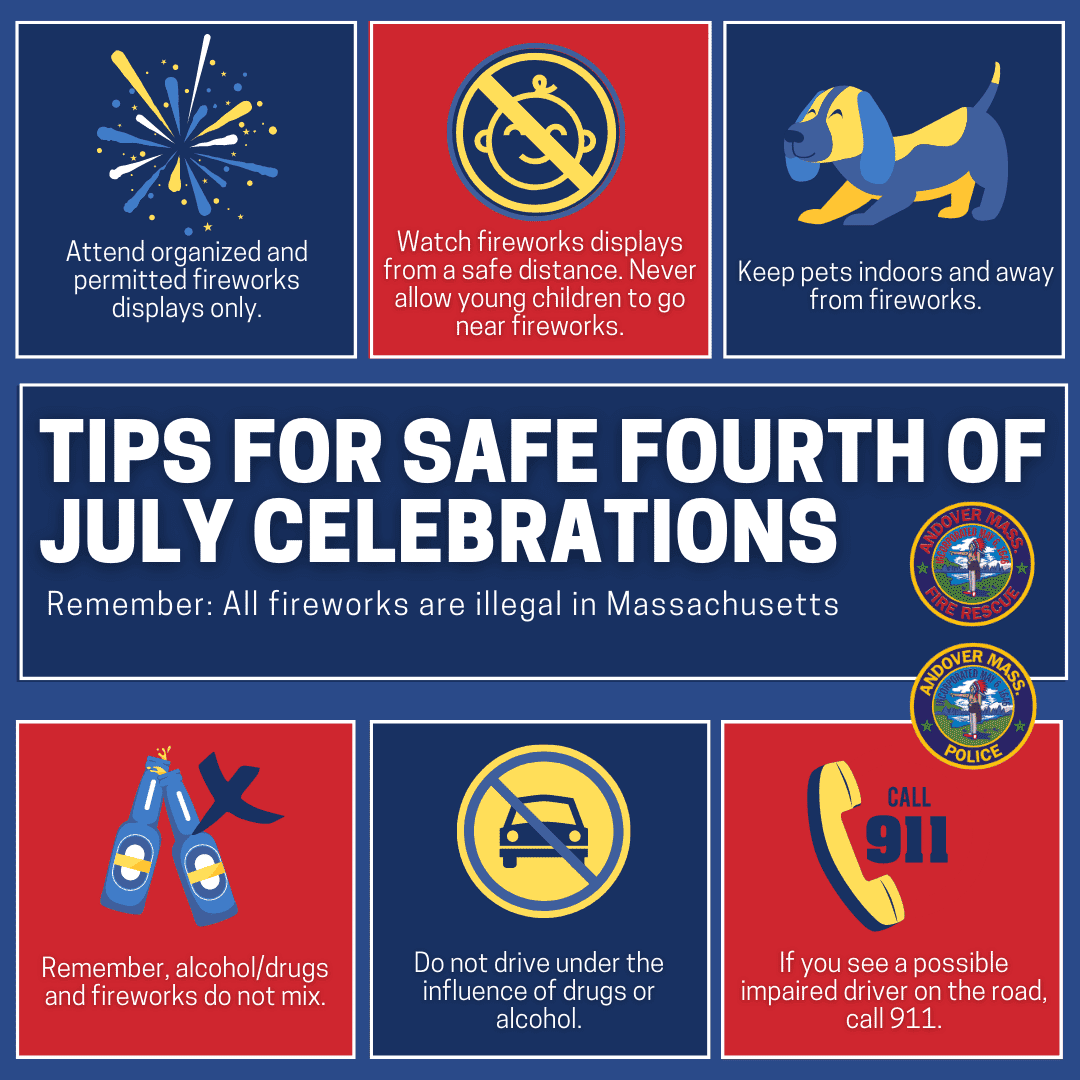 Good morning, Andover! It's the Friday before the 4th of July holiday weekend. Here's what you need to know today:


Weekend weather:

It's going to be hot and sunny today, with a high of 93. Look for a high of 87 and thunderstorms on Sunday. As of Friday morning, the forecast for Saturday night, when Andover holds its fireworks, is mostly cloudy skies with only a 6 % chance of perception.


Sunday and Monday will be a lot like today — hot and sunny with highs in the mid-eighties.


Andover COVID numbers head in wrong direction:

The town's COVID metrics showed increases in the

report released Thursday

by the Massachusetts Department of Public Health. Of the 1,602 Andover COVID-19 tests administered in the past two weeks, there was a 9.43% positivity rate. The statewide positivity rate was 5.85 percent, up from 5.53 percent in last week's report.


4th of July safety reminders:

The Andover police and fire departments released

safety reminders

for the holiday weekend (see main image, above). Here's a look at all the Independence Day events happening in town this weekend. Reminder,

town offices are closed Monday

and trash collection will be delayed by one day next week. Local businesses may also have different hours for the holiday.


Andover News will not publish its

daily newsletter

on Monday. Enjoy the holiday and look for us to return on Tuesday!
Thanks for reading. See you soon!