Hope you had a good weekend, Andover! Here's our daily rundown of everything happening in town for Monday, Sept. 19, courtesy of Andover News.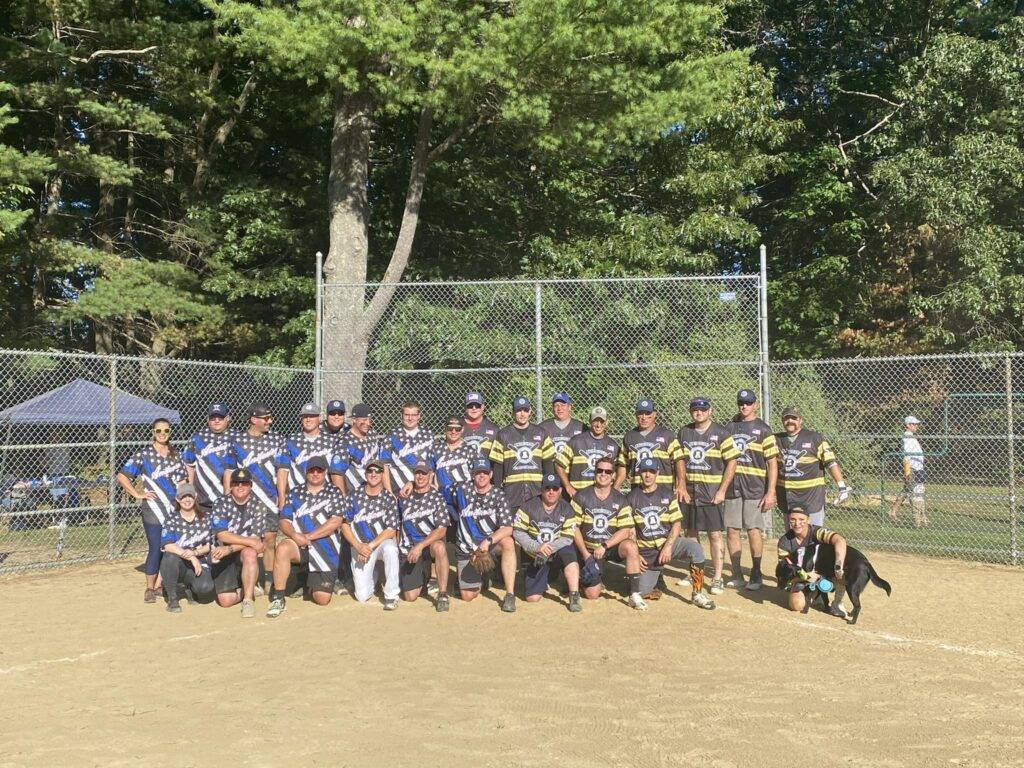 Sports: AHS football won its home opener against Acton-Boxborough 41-15 on Friday....AHS girls swimming beat Methuen, 95-91 on Friday....Andover Fire beat Andover Police 21-13 in their first annual softball game Saturday (above).


Weather: Cloudy and cooler, with a high of 65. Showers, scattered thunderstorms later today and into the evening. Tonight: low of 56.


Road work and water main shutdowns: Elm Square water service will be shutdown for 53-70 Essex Street from 10 pm Monday to 5 am Tuesday as water main work continues. There may also be detour and delays for drivers...On Tuesday, water main work will continue on Haverhill Street between York and Enmore Streets. There may be detours, delays and water main shutdowns as the work continues.
Today's Top Stories
Mysterious 'Boom' Shakes Andover, Residents
Despite widespread reports on social media, police said they received no calls about a loud noise in Andover Thursday night.


Detention Is Back At Andover High School
While many of the changes in the Andover High School handbook simply updated dates for the 2022-23 school year, there were policy changes around peer mediation, grading, weighting of exams and locker assignments.


This Week In Andover, Sept. 18-25: Andover Days!
Here's the Andover News weekly rundown of government meetings, events and activities happening in Andover.


Happening today:
Sports
Postponed: AHS golf vs. Chelmsford at Chelmsford Country Club
6 pm: Shrewsbury at AHS girls volleyball
7:30 pm: AHS field hockey at Central Catholic


Sports
6 pm: Dracut at AHS boys soccer
6:30 pm: AHS girls soccer at Dracut


Send us your news tips:
Know about a person or group doing something interesting in Andover?
An issue we should be covering? Have a press release for us to consider?
Submit a news tip today!
Thanks for reading. See you soon!