Andover Days start today! Here's our daily rundown of everything happening in town for Wednesday, Sept. 21, courtesy of Andover News.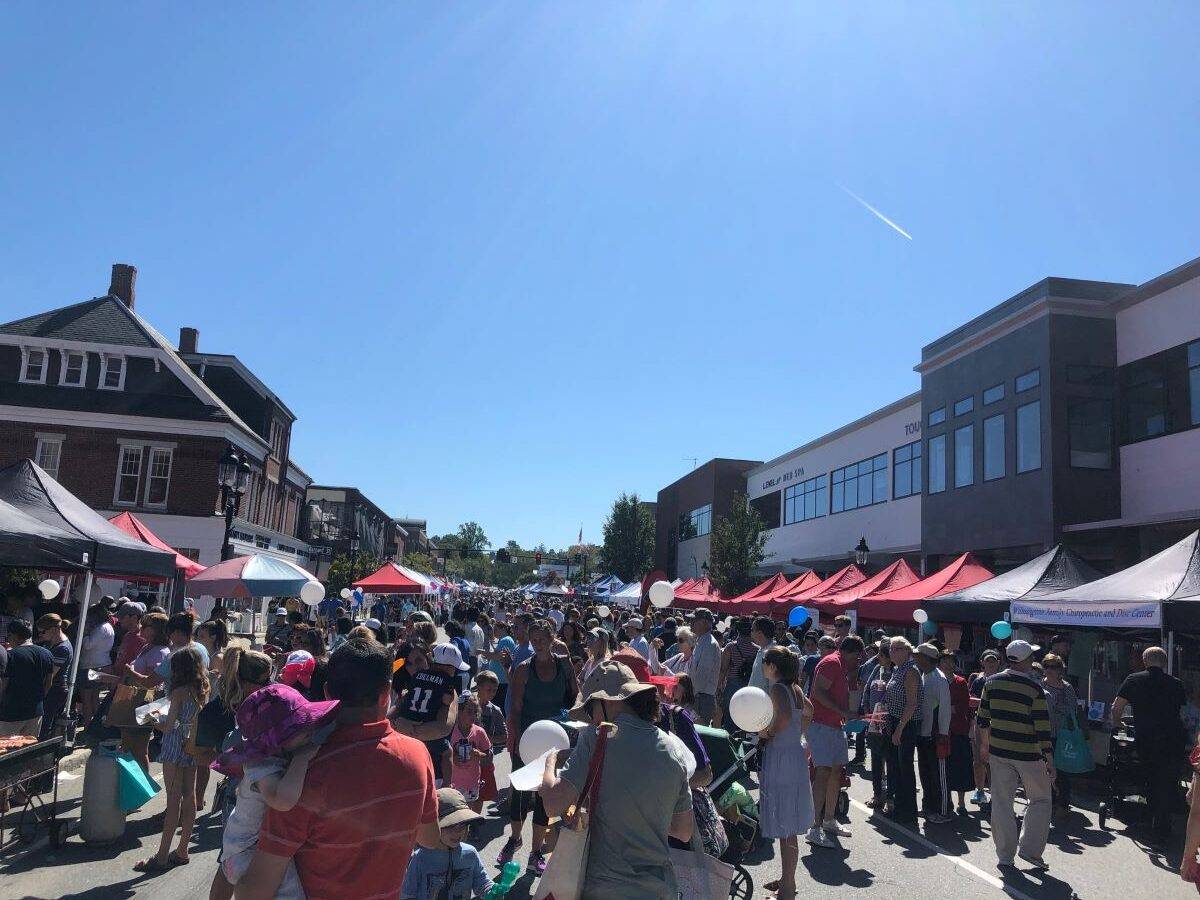 Sports: AHS boys soccer beat Dracut 3-0, while AHS girls soccer defeated the Middies 4-0.


Weather: Warmer, with intervals of clouds and sun and a high of 75. Partly cloudythis evening with showers after midnight. low of 62.


Road work and water main shutdowns: Water main work continues on Haverhill Street between York and Enmore Streets from 8 p.m. to 6 a.m. There may be detours, delays and water main shutdowns as the work continues. Work on Thursday will require a water main shutdown on parts of Haverhill and Balmoral Streets from 10 p.m. to 5 a.m.
Today's Top Stories
Andover Begins 'Difficult Discussion' On Town Seal
Massachusetts has required towns to have a seal since 1899 and the Andover town seal has been changed four times since the first one was adopted in 1855. The town adopted its current seal, which is based on artwork from Andover's 250th anniversary in 1896, in 1951.


Andover Days 2022 Return After COVID-Hiatus
The highlight will be Saturday, when downtown will be closed to traffic and taken over by 200 vendors, food, entertainment and a beer garden.


Rep. Nguyen Schedules Upcoming Office Hours For Constituents
Drop in at Tram Nguyen's upcoming office hours, or schedule a time for a virtual visit with the state rep who serves precincts 1, 5, 6, 7, 8 and 9 in Andover and parts of Boxford, North Andover and Tewksbury.


Happening today:
Andover Days
Specials, deals, and prizes from Andover businesses and restaurants (more info)


Sports
3:15 pm: AHS golf vs. Tewksbury at Trull Brook Country Club
4 pm: Multiple schools at AHS boys and girls cross country
4 pm: Haverhill at AHS field hockey


Specials, deals, and prizes from Andover businesses and restaurants (more info)


Sports
6 pm: AHS football at Lawrence
6:30 pm Central Catholic at AHS boys soccer
7:30 pm: AHS girls soccer at Central Catholic


Send us your news tips:
Know about a person or group doing something interesting in Andover?
An issue we should be covering? Have a press release for us to consider?
Submit a news tip today!
Thanks for reading. See you soon!