Good morning, Andover! Here's our daily rundown of everything happening in town for Friday, Sept. 30, courtesy of Andover News.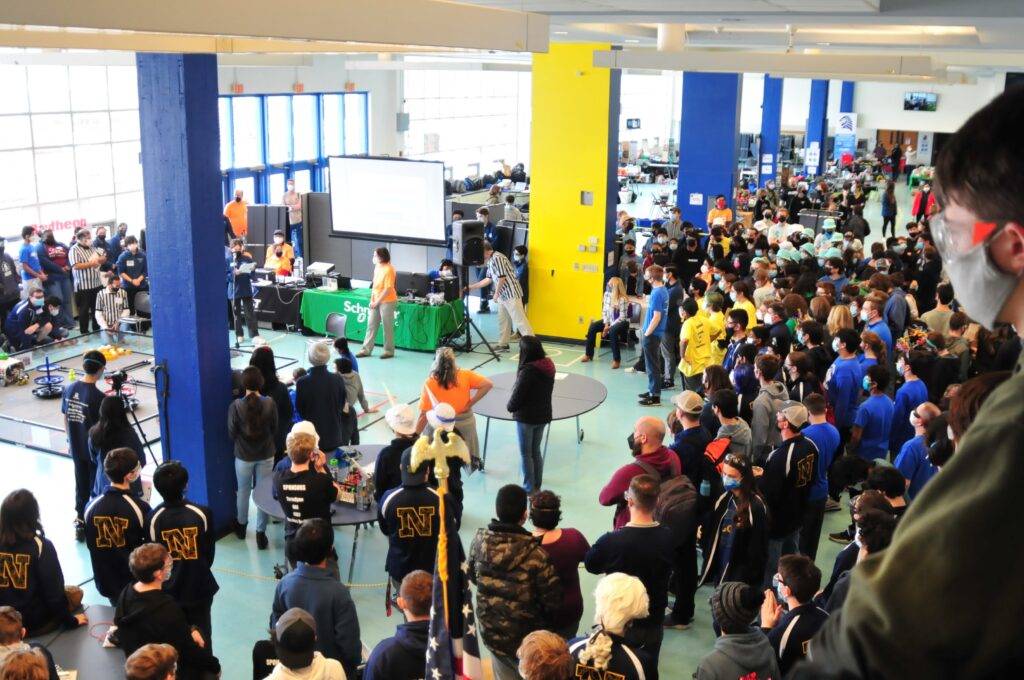 The Andover Robotics Club is hosting GEARS from 9:30 a.m. to 4:30 p.m. today at Andover High School. See the article below above the team's upcoming season
.
Correction: Yesterday's newsletter listed the wrong location for the Andover Farmers Market on Saturday. It will return to its usual location at South Church this week.


Traffic Alerts: Two weekend events are expected to increase traffic downtown. Driver should expect more cars than usual from 8 a.m. to 3 p.m. on Saturday for the Andover Fireman's Relief Association Show and Shine Car Show and beginning at 9:30 a.m. for the Walk to End Alzheimers. See the town's announcement for more information.


Sports: AHS football (4-0) scored two fourth quarter touchdowns to slip past Central Catholic (3-1), 30-29. Andrew Wetterwald caught two Scott Brown TD passes, including the game winner...AHS field hockey (8-1) rolled past Tewksbury, 6-0. Casey Michael, Mia Batchelder and Bella DiFiore each had a goal and an assist....Anees Hazarika won the 200 freestyle and 100 butterfly as AHS girls swimming beat Lowell, 101-68...AHS girls volleyball defeated Central Catholic 3-0.


Weekend Weather: Overcast with a 57% chance of showers. High of 57. Tonight, cloudy with a 27 percent chance of a shower.

Sunday:

Mostly cloudy, high of 55.
Today's Top Stories
Chelmsford Town Manager: Flanagan 'Didn't Have Time' To Draft Dissenting Opinion
Chelmsford Town Manager Paul Cohen said he was told Andover Town Manager Andrew Flanagan "was busy and did not have time" when he asked why an attorney for the town wrote a dissenting opinion that Flanagan submitted as his own when he volunteered on a state-appointed panel hearing a 2019 Chelmsford arbitration case.


Andover Hair Salon Expanding, Moving Around The Corner Downtown
Salon Beau, named Best of Boston and Best of Northshore, is moving from its current Park Street location to a 3,000-square-foot loft-style industrial salon in the Barnard building.


Andover Robotics Club Set Gears Up For New Season
The Andover Robotics Club's teams are aiming to qualify for the State Championships in March.


Happening today:
Sports
6 pm: Acton-Boxborough at AHS girls soccer


Send us your news tips:
Know about a person or group doing something interesting in Andover?
An issue we should be covering? Have a press release for us to consider?
Submit a news tip today!
Thanks for reading. See you soon!