Good morning, Andover! Here's our daily rundown of everything happening in town for Monday, Oct. 3 courtesy of Andover News.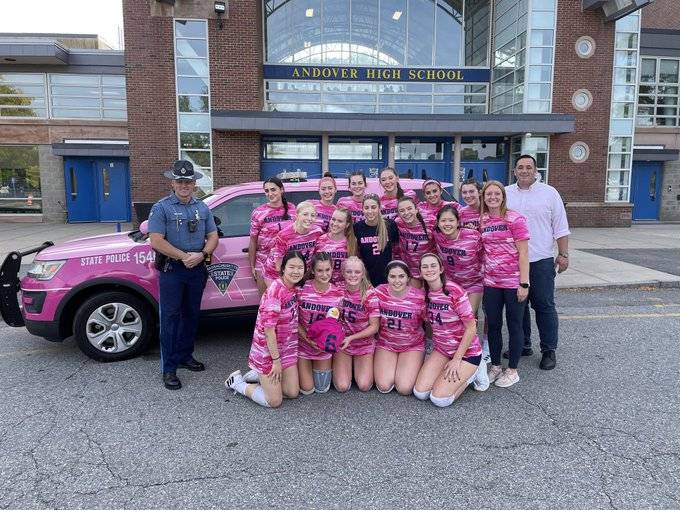 Above: AHS girls volleyball won 3-0 Friday, capping off a successful Dig Pink night to raise awareness and money in the fight against breast cancer.


Weather: Partly to mostly cloudy, high of 57. Tonight, partly cloudy, low of 41.
Today's Top Stories
Building Committee Leans Towards Replacing AHS
The Andover High School Building Committee has already said it would move forward without state funding from the Massachusetts School Building Authority.


Car Crash Leave More Than 1,000 Residents Without Power
A car crashed into a utility pole on Lowell Street early Saturday morning, leaving more than 1,000 Andover residents without power for several hours.


Happening today:
Sports
4 pm: AHS girls soccer at Danvers
5 pm: Haverhill at AHS girls volleyball
6 pm: Chelmsford at AHS field hockey


Sports
3:15 pm: AHS golf vs. Central Catholic at Atkinson Resort & Country Club
3:30 pm: AHS girls swimming vs. North Andover at Greater Lawrence Tech
6:30 pm: Lawrence at AHS boys soccer


Send us your news tips:
Know about a person or group doing something interesting in Andover?
An issue we should be covering? Have a press release for us to consider?
Submit a news tip today!
Thanks for reading. See you soon!