TGIF, Andover! Here's your daily rundown of everything happening in town for Friday, Jan. 27, courtesy of Andover News.
Above: Andover Fire Department's 1969 LF AeroChief Aerial Platform(Kenny Robishaw photo via Andover Ma Firefighters Local 1658/Facebook)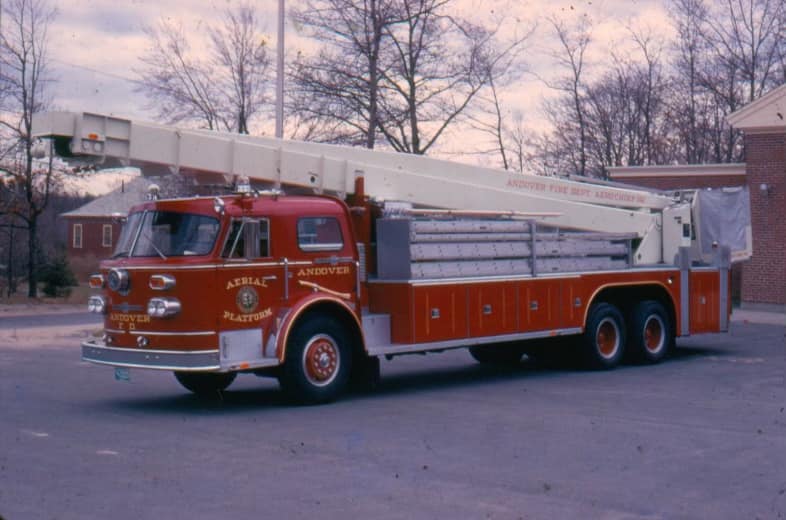 A.M. Briefing
- Compiled by Dave Copeland
Today's Top Stories
School Committee Broke Open Meeting Law: Lawsuit
Fusion Academy presented evidence showing Andover Public Schools began working on a press release announcing the school committee had rejected its application a month before it took a vote.


Thieves Hit Garages In Shawsheen Heights
Among the items stolen from the garages and cars parked in them were a set of golf clubs, a champagne bottle and some loose change.


Andover Police Log: Jan. 18-24
Selected entries from the Andover Police Department's public log for Jan. 18-24, 2023.


Happening today:
Sports
3:30 pm: AHS boys swimming at Chelmsford
7 pm: Methuen at AHS girls basketball


Sports
9 am: AHS wrestling at Duxbury
6 pm: AHS boys hockey at Bishop Fenwick
6:30 pm: AHS boys swimming vs. Lexington (Boston Sports Institue)


Sports
9:30 am: AHS boys and girls indoor track vs. TBA (Reggie Lewis Center)
4:30 pm: AHS girls gymnastics vs. North Andover (Reading Gymnastics Academy)
Send us your news tips:
Know about a person or group doing something interesting in Andover?
An issue we should be covering? Have a press release for us to consider?
Submit a news tip today!
Thanks for reading. See you soon!