Good morning, Andover! Here's your daily rundown of everything happening in town for Tuesday, Dec. 6, courtesy of Andover News.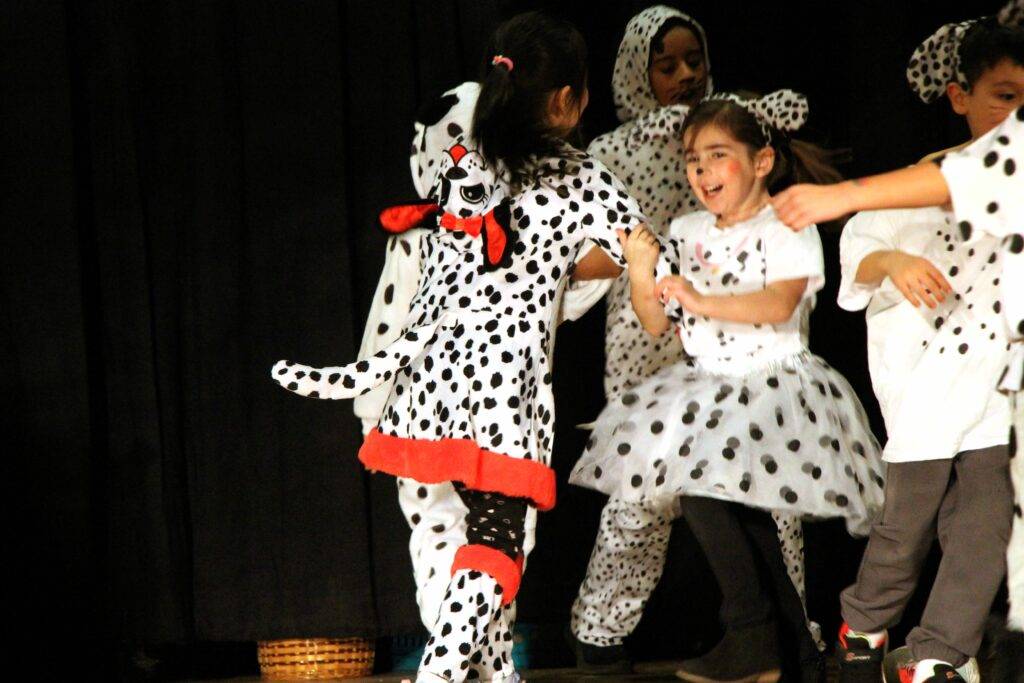 Above: TTS Players Andover presented Disney's 101 Dalmatians KIDS this past weekend at West Elementary School. Directed by Mike Fay, the play featured more than 30 Andover kids -- including, by way of full disclosure, Andover News publisher Dave Copeland's daughter, Mia Rose (Dave Copeland photo)
A.M. Briefing
Weather: Cloudy, slight chance of rain, high of 54. Periods of rain tonight amounting to as much as a quarter-inch. Low of 48. Rain continues tomorrow (compiled from the Weather Channel).


Support independent journalism in Andover: Lock in 29 percent off the Andover News subscription rate when you subscribe by Dec. 31.
Today's Top Stores
Andover Students Get First Look At Electric School Buses
Trombly/NRT, the district's transportation contractor, added five of its 10 all-electric buses to Andover's fleet.


Andover Restaurant Inspection Reports For November
The Chateau, Elm Square Oyster Company, Grassfields, Oak & Iron, and OTTO were among the more than 20 establishments inspected by the Andover Health Division last month.


Happening today:
Sports
3:30 pm: AHS boys varsity swimming relays vs. TBA
Sports
3:30 pm: AHS boys varsity swimming relays vs. TBA
Important note for Andover News readers
Beginning Jan. 1, 2023, Andover News will become a paid subscriber service.
Non-subscribers will still have access to our daily newsletter and much of our content
, but exclusive content, including our meeting coverage and original reporting, will live behind a paywall.
We're doing this to cover our costs and to make sure we can continue to grow and provide the same level of coverage of all things Andover. We'll also be using $1 from each subscription to provide complimentary subscriptions to Andover nonprofits and residents who are facing financial hardship.
The subscription rate will be $7 per month, but you can lock in a reduced rate if you sign up by Dec. 31:

Send us your news tips:
Know about a person or group doing something interesting in Andover?
An issue we should be covering? Have a press release for us to consider?
Submit a news tip today!
Thanks for reading. See you soon!