Good morning, Andover! Here's your daily rundown of everything happening in town for Tuesday, Dec. 13, courtesy of Andover News.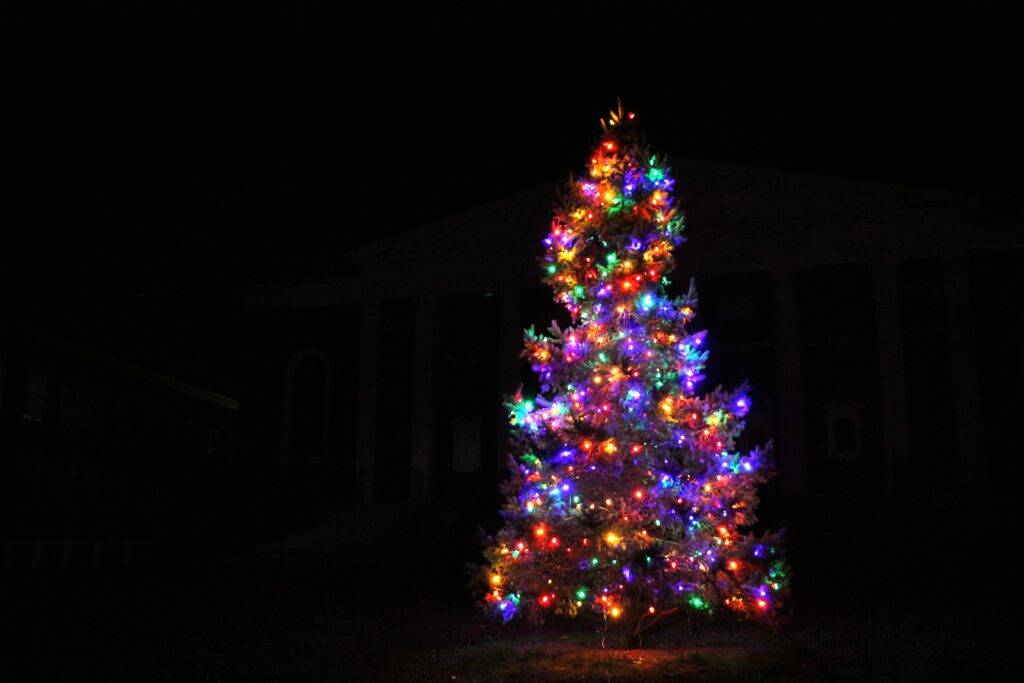 Above: The Christmas Tree outside of Andover Town Offices (Dave Copeland).
A.M. Briefing
Programming Notes: The Andover Select Board was scheduled to set property tax rates for the fiscal year beginning July 1, 2023, with Town Manager Andrew Flanagan recommending a 5.7% tax increase for the average Andover homeowner on top of increases in assessed values. Check tomorrow's newsletter or Andover News later today for coverage.


Weather:
Andover's official snow total for the winter of 2022-23 after Sunday and Monday's first snow of the season, according to the National Weather Service in Boston, Today will be sunny and warmer, with a high of 39. Mostly clear tonight with a low of 21
(compiled from the
Weather Channel
).
Support independent journalism in Andover: Lock in 29 percent off the Andover News subscription rate when you subscribe by Dec. 31.
Today's Top Stories
Building Committee Won't Rush Vote On New High School: Chair
For a second straight meeting, the AHS building committee skipped over an item on the agenda calling for a discussion of the preliminary budget for the new school.


This Week In Andover: Dec. 11-18
Loads of holiday events and Andover High's winter sports season getting underway highlight's this week's list of events in Andover.


Happening today:
Holidays/Seasonal
7 pm: Doherty Middle School Winter Concert


Happening tomorrow:
Holidays/Seasonal
7 pm: West Middle School Winter Concert


Sports
6:30 pm: AHS wrestling vs. North Andover
7:10 pm: AHS girls hockey vs. Shrewsbury at Breakaway Ice Center
Important note for Andover News readers
Beginning Jan. 1, 2023, Andover News will become a paid subscriber service.
Non-subscribers will still have access to our daily newsletter and much of our content
, but exclusive content, including our meeting coverage and original reporting, will live behind a paywall.
We're doing this to cover our costs and to make sure we can continue to grow and provide the same level of coverage of all things Andover. We'll also be using $1 from each subscription to provide complimentary subscriptions to Andover nonprofits and residents who are facing financial hardship.
The subscription rate will be $7 per month, but you can lock in a reduced rate if you sign up by Dec. 31:

Send us your news tips:
Know about a person or group doing something interesting in Andover?
An issue we should be covering? Have a press release for us to consider?
Submit a news tip today!
Thanks for reading. See you soon!