Good morning, Andover! Here's your daily rundown of everything happening in town for Monday, Dec. 19, courtesy of Andover News.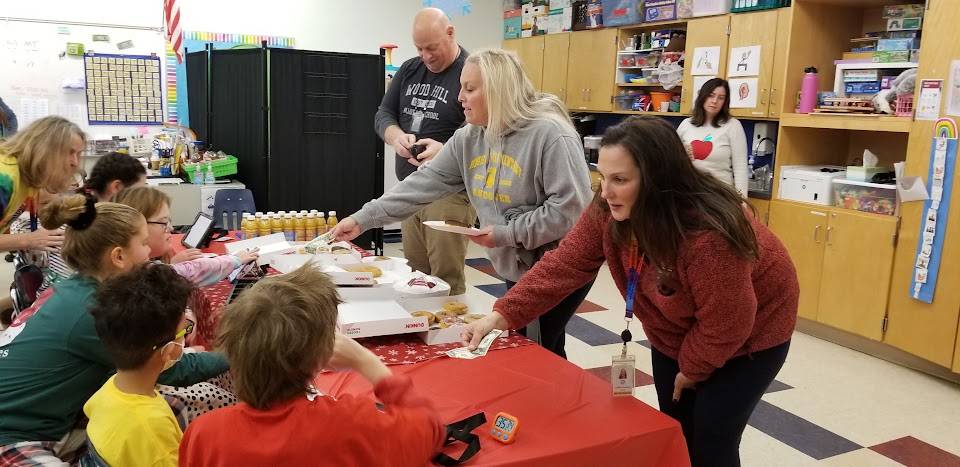 Above: Students and teachers participate in "Snack Shack" at High Plains Elementary School on Friday. The monthly program helps students with complex learning profiles incorporate reading, math, speech, social and life skills into lessons as they sell their baked goods and beverages to High Plain staff. "Snack Shack" is funded in part by the Service Club of Andover and proceeds go to a year-end field trip for High Plain Excel students (Photo: Andover Public Schools).
A.M. Briefing
Weather: Mostly sunny, high of 41. Clear skies tonight with a low of 28

(compiled from the

Weather Channel

).




- Compiled by Dave Copeland
Today's Top Stories
Andover's Best Holiday Lights 2022: Map And Photos
Check out photos of the best Christmas light displays in Andover, and plan your visit with our interactive map.


This Week In Andover, Dec. 18-25
Here's the Andover News weekly rundown of government meetings, events and activities happening in #AndoverMA.


Happening today:
Sports
6:30 pm: AHS girls basketball at North Andover
6:30 pm: North Andover at AHS boys basketball


Important note for Andover News readers
Beginning Jan. 1, 2023, Andover News will become a paid subscriber service.
Non-subscribers will still have access to our daily newsletter and much of our content
, but exclusive content, including our meeting coverage and original reporting, will live behind a paywall.
We're doing this to cover our costs and to make sure we can continue to grow and provide the same level of coverage of all things Andover. We'll also be using $1 from each subscription to provide complimentary subscriptions to Andover nonprofits and residents who are facing financial hardship.
The subscription rate will be $7 per month, but you can lock in a reduced rate if you sign up by Dec. 31:

Send us your news tips:
Know about a person or group doing something interesting in Andover?
An issue we should be covering? Have a press release for us to consider?
Submit a news tip today!
Thanks for reading. See you soon!