Good morning, Andover! Here's your daily rundown of everything happening in town for Wednesday, March 22, courtesy of Andover News.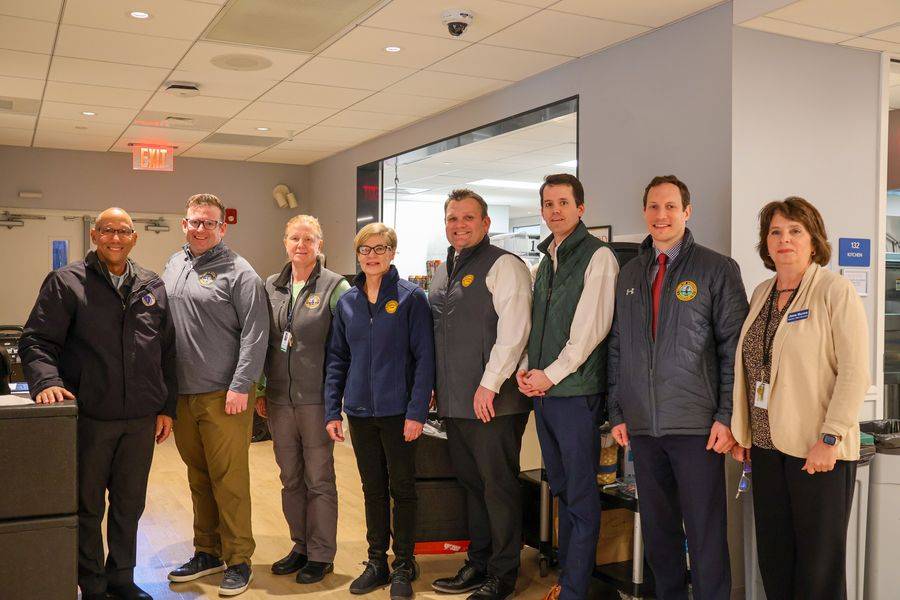 Andover town officials, including Town Manager Andrew Flanagan (second from left) volunteered to deliver meals for Andover Elder Services' Meals on Wheels program Tuesday as part of March for Meals month. To become a volunteer to learn more about receiving Meals on Wheels, call the Robb Center at (978) 623-8320 (Andover Elder Services photo).
A.M. Briefing
Three Things To Know Today
Andover High School Ultimate is seeking players for the spring season. The team is a no-cut and practices Monday-Thursday beginning next month. Email questions to andover.ultimate@gmail.com or register online.
Writer Jude Bradley will be holding a poetry workshop for teens at Memorial Hall Library at 6:30 p.m. tonight. Registration is required (more info).
It's Fix-A-Leak Week, and Andover DPW is offering daily tips on how you can conserve water on its Facebook page.
Weather
Clouds increasing throughout the day ahead of tomorrow's rain showers. High of 54. Cloudy tonight with a low of 42.


- Compiled by Dave Copeland
Fusion Academy Deposes Former APS Superintendent
Attorneys for a private school suing the Andover School Committee and Andover Public Schools took a deposition from former Superintendent Sheldon Berman last week.


Building Committee Delays Release Of AHS Estimates
Chair Mark Johnson canceled Thursday's meeting, where the committee was scheduled to receive and discuss the initial estimates of a plan to renovate the existing school and a plan to replace it with a new school.


APS Custodian Makes Rare Find At Doherty Middle School
A deep clean at the Doherty Middle School cafeteria turned up a 132-year-old flag pole earlier this winter.


Happening today:
Send us your news tips:
Know about a person or group doing something interesting in Andover?
An issue we should be covering? Have a press release for us to consider?
Submit a news tip today!
Thanks for reading. See you soon!