Good morning, Andover! Here's your daily rundown of everything happening in town for Saturday, March 25, courtesy of Andover News.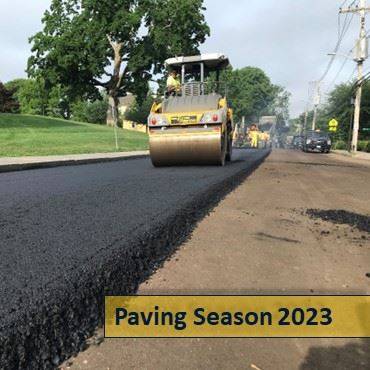 A.M. Briefing
Two Things To Know Today
This week's time-lapse of the West El construction is worth a look: it shows the snow falling and melting (twice!).
Election Day flash sale: Get 15% off Andover News annual and family-plan subscriptions now through March 31 when you enter the code GOINGON at checkout.
Weather: Say It Isn't Snow
Today: Cloudy, with a mix of light rain and snow this afternoon. High of 39. Steady rain tonight, low of 37.
Tomorrow: Partly cloudy, high of 53. Windy, with gusts possible. Clear skies at night, low of 35.
Monday: Sun and spring-like weather return. High of 55, followed by rain showers in the rain and a 40% chance of a rain/snow mix overnight. Low of 34.
- Compiled by Dave Copeland
Nominations Now Open For Best Of Andover 2023
This is your chance to help us recognize the restaurants and businesses that are the best at what they do in Andover.
New Ramen Restaurant Opens In Andover
"We thought it might be a good idea if there is an authentic Japanese ramen shop here in Andover, so we decided to open one for ourselves," Akita-Ramen said


Andover Election 2023: Voters' Guide
Here's everything you need to know before you vote in the annual Andover Town Election on March 28.


Happening today:
Cormier Youth Center closed for election set up.
Send us your news tips:
Know about a person or group doing something interesting in Andover?
An issue we should be covering? Have a press release for us to consider?
Submit a news tip today!
Thanks for reading. See you soon!