Good morning, Andover! Here's your daily rundown of everything happening in town for Monday, March 27, courtesy of Andover News.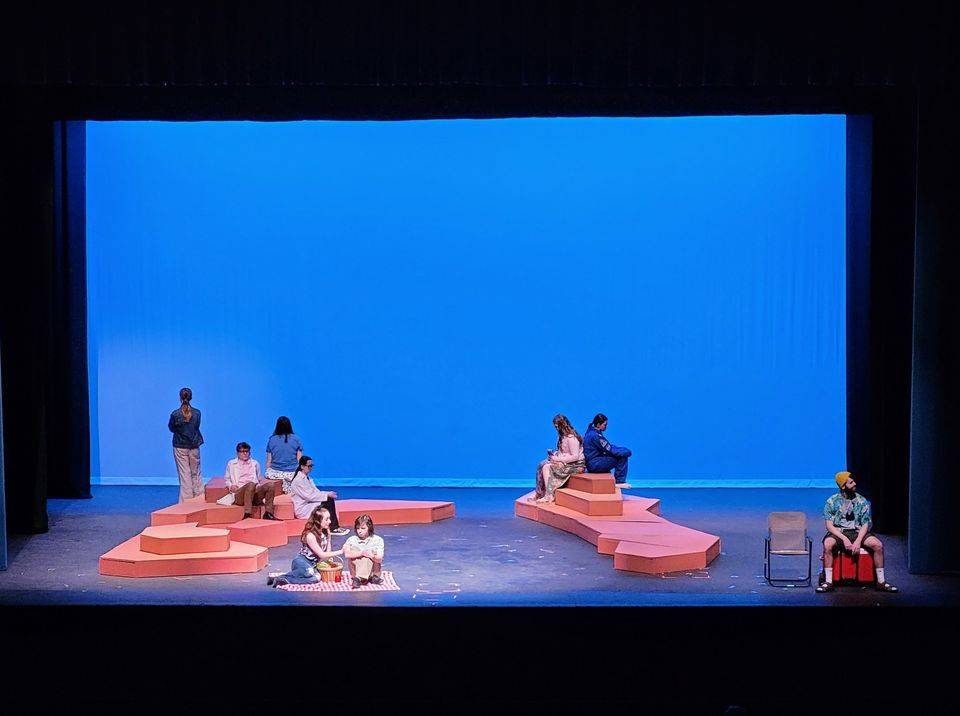 The Andover High School Drama Guild rehearses at the Collins Center for the Massachusetts High School Drama Festival being held March 30-April 1. The Guild will perform "Advice For Astronauts" at 6 p.m. on March 31 at the Back Bay Events Center at 180 Berkeley Street in Boston (Photo: Andover Public Schools/Facebook).
A.M. Briefing
Two Things To Know Today
Tomorrow is election day in Andover. Get out and vote! Remember, all Andover News election coverage is free for non-subscribers.
Election Day flash sale: Get 15% off Andover News annual and family-plan subscriptions now through March 31 when you enter the code GOINGON at checkout.
Weather: Spring Makes A Comeback, For A Bit
Mostly sunny, high of 56. Rain showers tonight mixing with snow later on. Low of 35.


- Compiled by Dave Copeland
Andover Election 2023: Voters' Guide
Here's everything you need to know before you vote in the annual Andover Town Election on March 28.


Nominations Now Open For Best Of Andover 2023
This is your chance to help us recognize the restaurants and businesses that are the best at what they do in Andover.
This Week In Andover: March 26-April 2
Here's the Andover News weekly rundown of government meetings, events and activities happening in Andover.
Happening today:
Cormier Youth Center closed for election set up.
Election Day:

Polls open 7 am-8 pm (Voters' Guide)
Andover Elder Services walking hours at Cormier Youth Center canceled for election.


Send us your news tips:
Know about a person or group doing something interesting in Andover?
An issue we should be covering? Have a press release for us to consider?
Submit a news tip today!
Thanks for reading. See you soon!