Good morning, Andover! Here's your daily rundown of everything happening in town for Wednesday, March 29, courtesy of Andover News.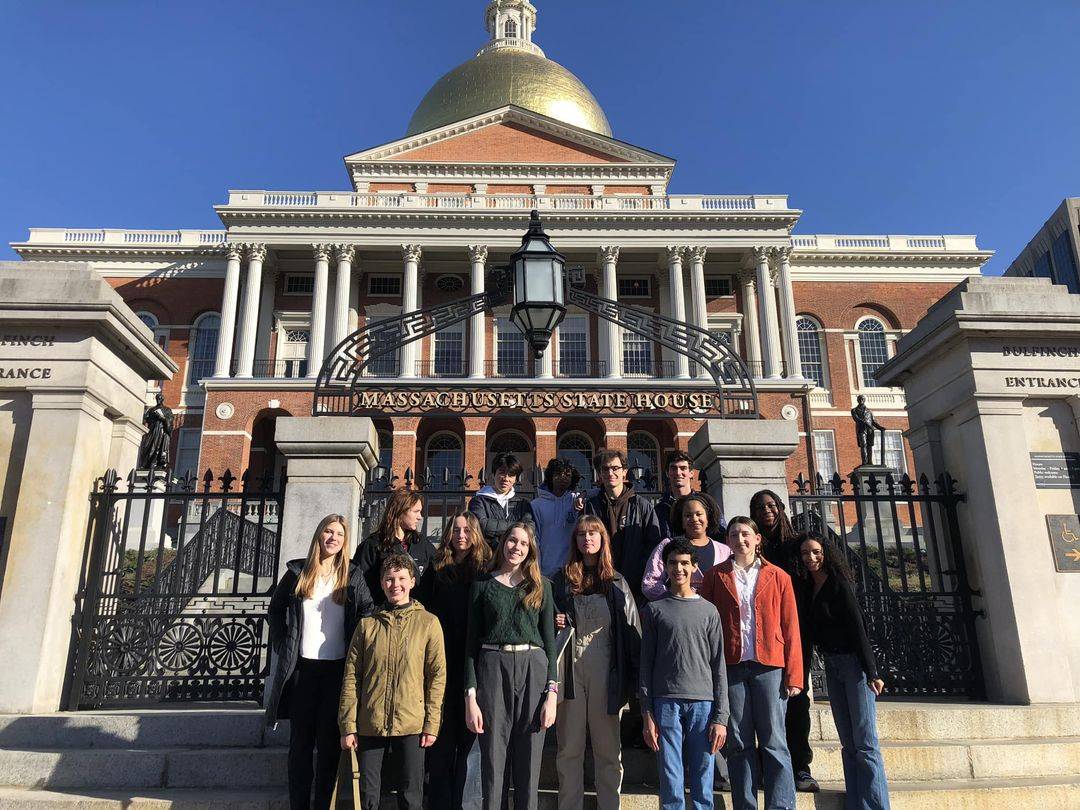 The Andover High School Environmental Club was at the Massachusetts State House Monday to participate in the Youth Water Summit.
A.M. Briefing
Two Things To Know Today
Late calendar addition: The Andover High School Show Choir will perform tomorrow at 6:30 p.m. at the Robb Center. Registration requested (more info).
Election Day flash sale: Get 15% off Andover News annual and family-plan subscriptions now through March 31 when you enter the code GOINGON at checkout.
Weather: Going Out Like A Lamb
Sunny, high of 54. Some clouds tonight, low near 30.


- Compiled by Dave Copeland
Andover Begins Columbus Day Discussion
Both sides think Andover should recognize Indigenous Persons' Day. There was less agreement, however, on when that day should be recognized.


Few Surprises In 2023 Andover Election Results
Andover News will update this story throughout Tuesday evening with the latest results and reaction from the candidates.


Select Board Releases Closed-Session Minutes
Under the Massachusetts Open Meeting Law, boards can vote to go into a closed-door executive session to discuss certain topics, including litigation, collective bargaining, personnel issues and real estate transactions where public discussion would compromise the town's bargaining position.


First Andover Board Adopts New Policy After Public Comment Ruling
Andover Town Manager Andrew Flanagan said it would be up to the discretion of each town board and committee to review their own public comment rules.


Nominations Now Open For Best Of Andover 2023
This is your chance to help us recognize the restaurants and businesses that are the best at what they do in Andover.


Happening today:
Sports
6:30 pm: St. John's Prep at AHS boys' lacrosse


Send us your news tips:
Know about a person or group doing something interesting in Andover?
An issue we should be covering? Have a press release for us to consider?
Submit a news tip today!
Thanks for reading. See you soon!