Good morning, Andover! Here's your daily rundown of everything happening in town for Wednesday, March 15, courtesy of Andover News.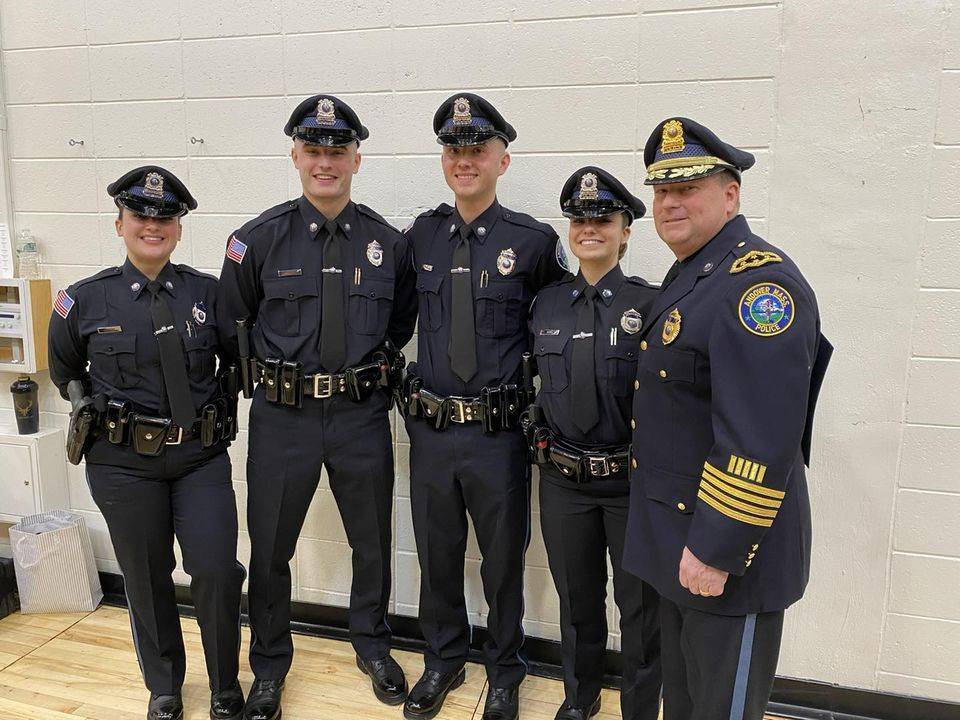 Four new Andover police officers began field training Monday after six months of Academy training. From left to right: Officer Rhiannon Ormsby, Officer Matthew Belluche, Officer John Beal, and Officer Rachael Mini with Andover Police Chief Patrick Keefe (Photo: Andover Police/Facebook).
A.M. Briefing
Yesterday's snow storm resulted in six inches of accumulation in Andover -- far lower than the 8-12 inches that had been forecasted. Still, the heavy wet snow combined with strong wind gusts made travel difficult in Andover yesterday. And other parts of the state weren't so lucky, with widespread power outages and more than two feet of accumulation.


Two Things To Know Today
The community survey to collect input on a new Andover High School closes tomorrow.
Weather
Partly cloudy, high of 42. Gusty winds this afternoon. Low of 31 tonight.


- Compiled by Dave Copeland
Happening today:
Performing Arts
11 am: Listen Before Lunch (free 30-minute concert at South Church)


At the Robb Center
10 am: Scale Modeling
10 am: Open Art
10 am: Blood Pressure Clinic
1 pm: Duplicate Bridge
1:30 pm: Parkinson's Support Group
2 pm: Ping Pong
6:30 pm: Welcoming Native Plants & Insects
(see the Robb Center newsletter for more info)


Send us your news tips:
Know about a person or group doing something interesting in Andover?
An issue we should be covering? Have a press release for us to consider?
Submit a news tip today!
Thanks for reading. See you soon!