Andover News tries to avoid sending excessive emails to our subscribers. Emails like this are only sent when we feel the issue is of urgent importance to a majority of our subscribers.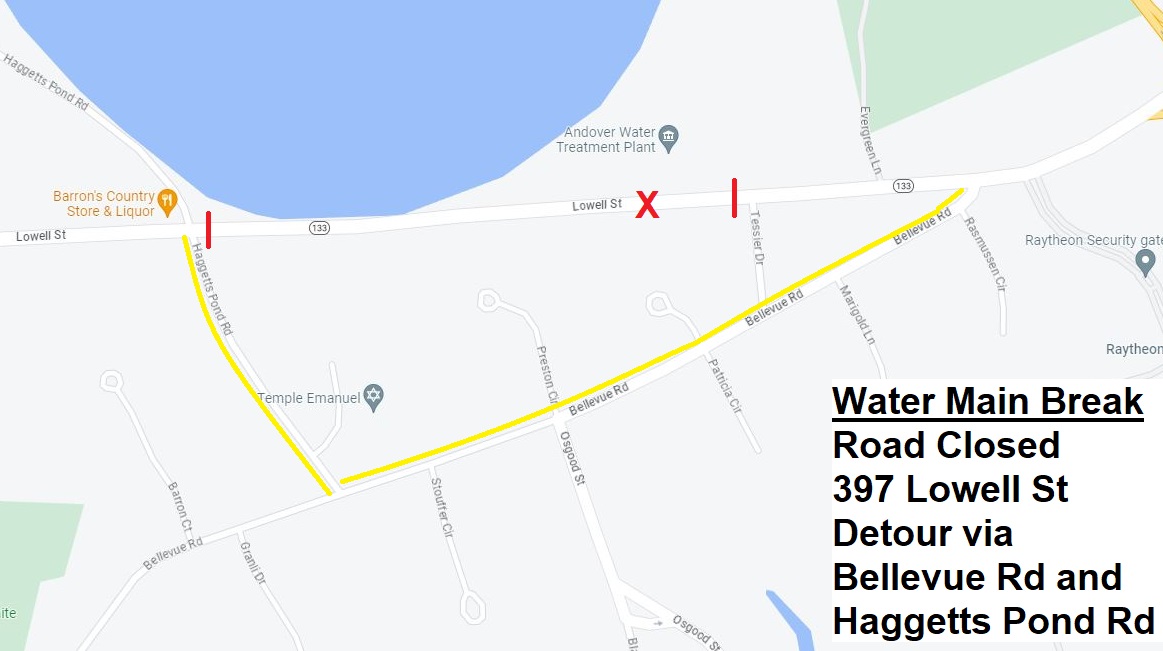 Andover DPW and Water Division crews are continuing repairs and cleanup after a "major" water line break on Lowell Street Thursday night.


Lowell Street is closed from Haggetts Pond Road to Tessier Drive. DPW expects to reopen the road around noon.


West Andover residents could see discolored water throughout the morning. The water division will be flushing hydrants throughout the day to reduce the discoloration.
Check Andover News for the latest updates on this and other stories.
Send us your news tips:
Know about a person or group doing something interesting in Andover?
An issue we should be covering? Have a press release for us to consider?
Submit a news tip today!
Thanks for reading. See you soon!