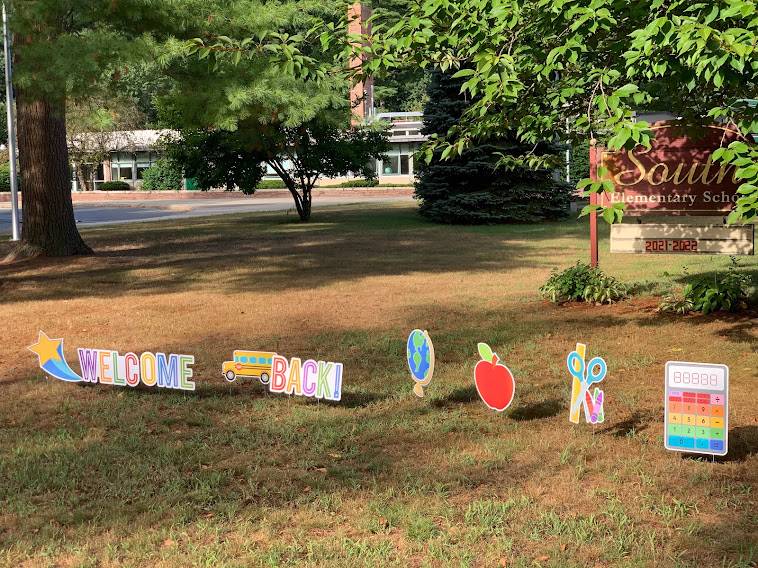 Wednesday was the first day of school for Andover Public Schools students in grades 1-12, including students at South Elementary (above). Pre-K and kindergarten students start school on Sept. 6.
Rabbit, rabbit, Andover! Here's our daily rundown of everything happening in town for Thursday, Sept. 1, courtesy of Andover News.


Weather: Mostly sunny, cooler with a high of 79. Clear skies tonight with a low near 50.
Today's Top Stories
Andover Home Prices Continue To Rise As Inventory Continues To Decline
The median home price in Andover was $917,500 in July, up 24 percent from the same month last year and 43 percent from the July 2017 median home price of $639,950.


Support Local Journalism: Andover News Launches Kickstarter Campaign
Andover News launched a Kickstarter campaign to ensure we can continue to offer nonpartisan, local news coverage in our community.


Happening today:
Sports
3:15 pm: AHS Golf vs. Dracut High School @ Renaissance Golf Club


Schools closed (Labor Day recess)


Sports
9 am: AHS Field Hockey Play Day at Danvers High School


Send us your news tips:
Know about a person or group doing something interesting in Andover?
An issue we should be covering? Have a press release for us to consider?
Submit a news tip today!
Thanks for reading. See you soon!