We're almost there. We're almost at the end of 2022, which was a busy year for news in Andover.
It was the first year that felt normal — or at least sort of normal — in the post-COVID world, and the year kids got to ditch their masks when they went to school. Locally, it was a year that saw big developments to replace an elementary school and Andover High School, a controversial approval of a drug treatment facility and lots of wins for AHS sports teams.
As a way of looking back on everything that happened in Andover in 2022, we're stealing a page from Time magazine, which has named a "Person of the Year" since 1927 that "for better or for worse … has done the most to influence the events of the year." Below, in no particular order and with no criteria or scientific method behind our selections, are the people who made news in Andover in 2022.
---
Who did we miss? Who do you think was an Andover person of the year in 2022? Let us know in the comments below or send us a note.
---
Andover High School Field Hockey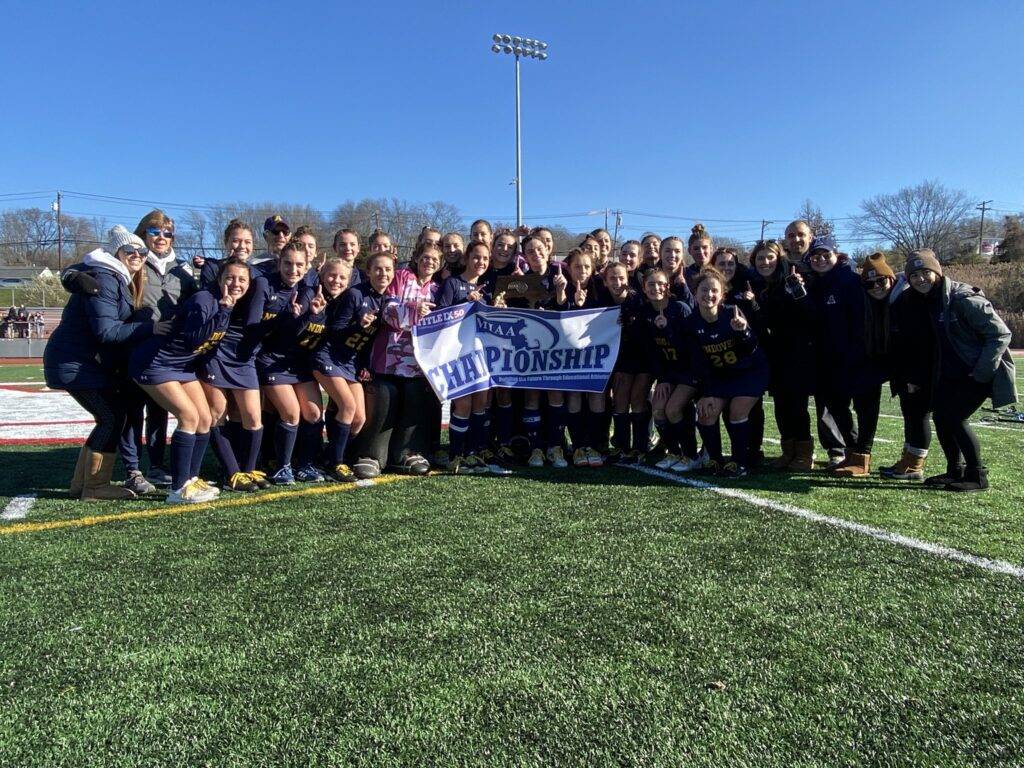 After dropping their first game of the season to Watertown, the Golden Warriors rattled off 22 straight wins, including a victory over Walpole in the Division 1 state field hockey championship. It was the program's second straight state title and fifth since 2010. Maureen Noone, who has coached the team for 25 years and built Andover into a field hockey power house, has led the team to a 43-1-1 record over the past two seasons.
Over the course of the season, Andover posted 18 shutouts and outscored opponents 99-7. "It's been a roller-coaster ride this season, but I'm so happy for these kids. They really, really pulled it together," Noone told the Eagle-Tribune after a second-straight 1-0 win over Walople in the state final. "It's bittersweet. I don't want to see the senior class leave. But I'm thrilled for them."
Joel Blumstein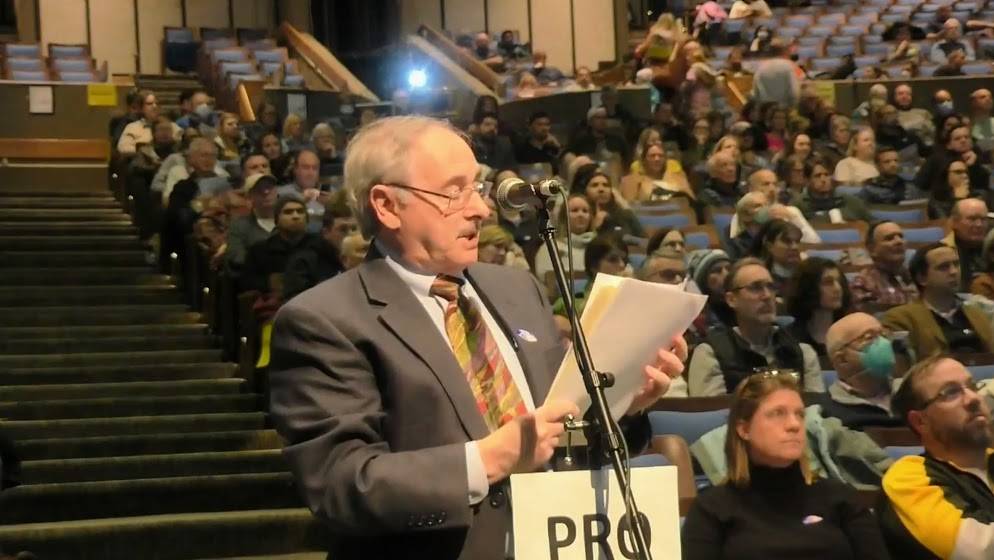 As chair of the West Elementary School and Shawsheen Preschool Building Committee, it was a tough year for Joel Blumstein. Rising inflation and unprecedented construction supply-chain issues meant Blumstein spent much of the spring and early summer working to close a $5.5 million budget deficit. When construction bids continued to come in over budget, the committee was forced to ask special town meeting to approve measures — including new borrowing — to close a $16.4 million, bringing the total project cost to $168 million and making West El the most expensive public elementary school construction project in Massachusetts history.
"We very much did not want to come back to town meeting to ask for more funds," Blumstein said at the outset of the meeting. Blumstein and the committee were successful, getting a 388-28 vote in favor of the additional funding.
Ellen Townsend
In an affluent town like Andover, it's easy to think a social problem like food insecurity is something that happens in other places. Ellen Townsend of Regional Food Resiliency Partnership and a founding board member of Andover Farmers Market is trying to change that.
Townsend is among a group of activists trying to call attention to the problem and work on solutions. On Dec. 12, she gave the select board a dose of reality, reporting that nearly one in five school-aged children in Andover are food insecure, and 53 percent of Andover's food insecure families are not receiving assistance, falling into what she calls "the SNAP gap."
Townsend was also a featured speaker at a November panel discussion on food insecurity sponsored by South Church, which has also been leading the push to raise awareness of food insecurity in Andover.
"Andover does not address food insecurity as well as the other communities in the general area," she said in November. "It was really shocking to me when I started (with the Andover's Farmers Market)…It led me to realize Andover needed some outreach and that we had a large population that is food insecure."
Andrew Flanagan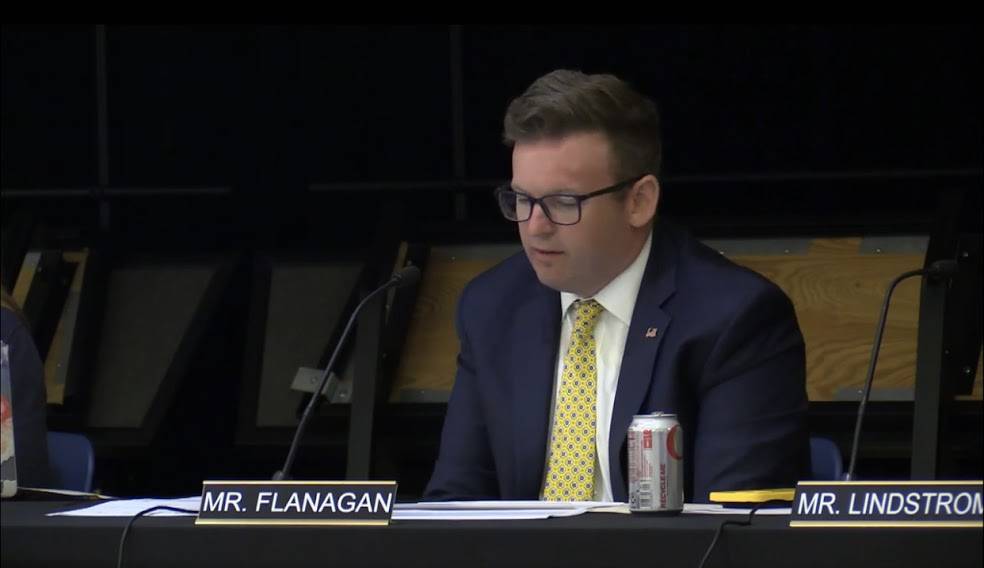 Rare is the year when a town manager in Massachusetts isn't one of the top newsmakers, and Andover's Andrew Flanagn was no exception. While Flanagan got high marks in his annual review from the select board, he was still the frequent target for local critics of town government. And those critics were busy, attacking Flanagan on everything from the ongoing litigation with former Andover Youth Services Director Bill Fahey to his role in a Chelmsford police union contract controversy.
Mike Myers
One of Flanagan's biggest critics was Andover resident Mike Meyers. But Myers did more than complain during the public comment portion of select board meetings or rant on social media. Myers led the effort to call a special town meeting aimed at reining in the power of local officials. While four of the six articles were shot down and town officials argued the two that passed were illegal, the lifelong Andover resident's efforts were notable enough for Commonwealth's Bruce Mohl to take notice.
"Meyers felt he successfully used New England's quirky form of direct democracy to make a statement," Mohl wrote in May. "Meyers said the six articles, which covered a wide range of issues, were intended to send a message to Flanagan and other town leaders that they can't run Andover like a fiefdom.
"'They don't want any public input into what they're doing,' he said."
---
Who did we miss? Who do you think was an Andover person of the year in 2022? Let us know in the comments below or send us a note.
Main photo: Andover High School Athletics/Twitter