Good morning, Andover! Here's your daily rundown of everything happening in town for Saturday, Feb. 11, courtesy of Andover News.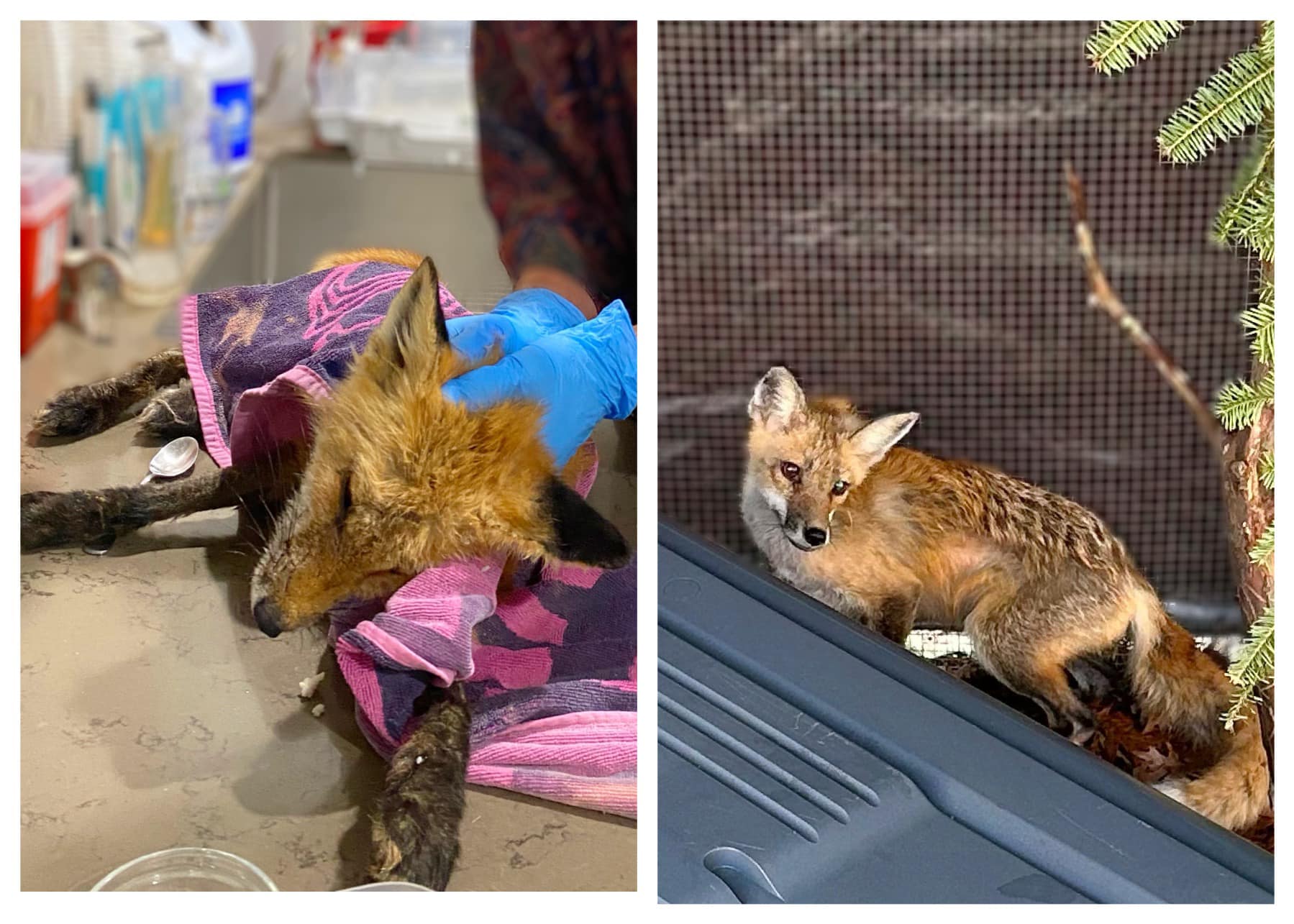 Above: An inured fox named Hope Andover News reported on in November is making strides in her recovery. " She has been in the care of Newhouse Wildlife Rescue...and, as you can see here, is doing FANTASTIC!!" Andover Animal Control Officer Katie Kozikowski wrote in a Facebook post Friday. "We're hopeful that she will be releasable again soon and will make her way back into her territory in Andover." (Photo: Newhouse Wildlife Rescue).
A.M. Briefing
Memorial Hall Library's latest StoryWalk guides you through 20 locations across Downtown where pages from "The Wish Tree" by Kyo Maclear are on display (more info).
- Compiled by Dave Copeland
Today's Top Stories
Report: Slain Andover Mom Was 'Angelic As They Come'
The father of the Andover woman whose husband shot and killed her and their 12-year-old son before killing himself early Thursday morning said he and other family members had rarely seen her or her family since the coronavirus pandemic.


'Just kill me now' Heard On 911 Call From Andover Home
Dispatchers made several calls to the $2 million Andover home after the 911 call from inside the house was disconnected, but were unsuccessful.


Happening today:
Sports
TBD: AHS boys' swimming at MIAA Sectionals
5:40 pm: AHS boys' hockey at Chelmsford
8 pm: AHS girls' hockey at Chelmsford


Sports
3:30 pm: AHS girls' skiing vs. North Andover at Bradford Ski Hill


Send us your news tips:
Know about a person or group doing something interesting in Andover?
An issue we should be covering? Have a press release for us to consider?
Submit a news tip today!
Thanks for reading. See you soon!