Drivers take note: the Andover Department of Public Works is planning road closures and detours this week as it begins final paving operations on Hidden Road, Gardner Avenue, Red Spring Road and Moraine Street.
Drivers should expect delays and contact the Highway Division at 978-623-8800 or dpw-highway@andoverma.gov if they have questions or concerns.
Hidden Road and Gardner Avenue
Work will begin around 7 a.m. Monday and require closing Hidden Road.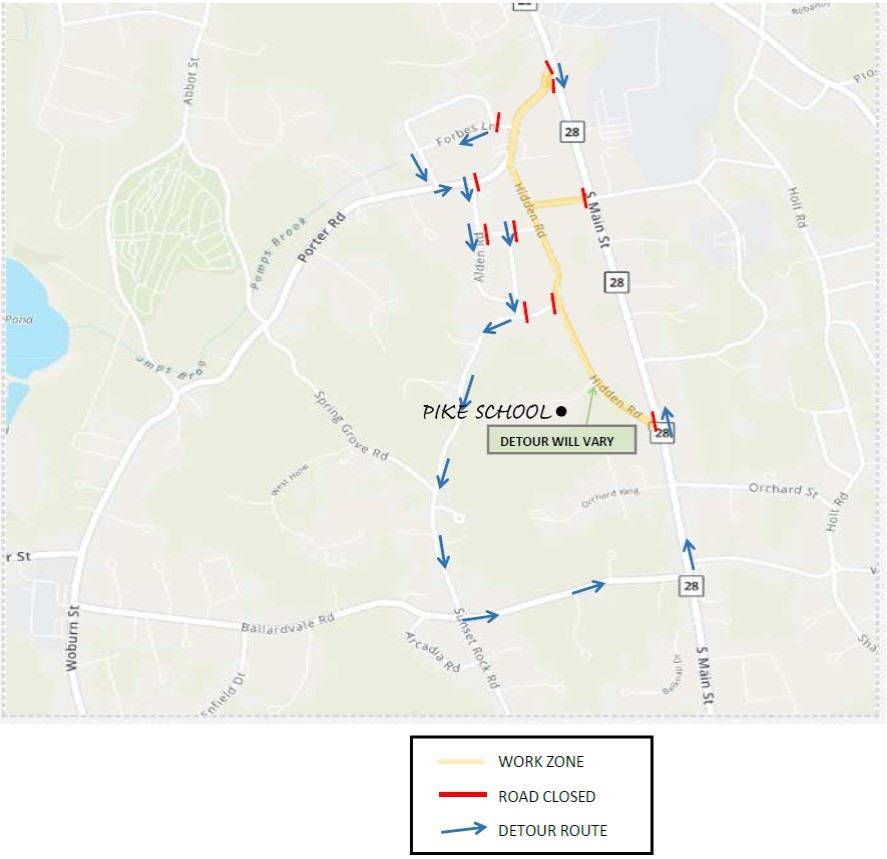 Red Spring Road and Morraine Street
Both streets will be closed when work gets underway around 7 a.m. on Monday. Traffic will be re-routed onto Central Street, then onto Main Street and Lowell Street. Trucks will be detoured on Argilla Road.