Neighbor News is a roundup of recent accomplishments by Andover residents, businesses and groups. Send your news for inclusion in Neighbors News!
Hundreds of people flocked to Sarkisian Farms Driving Range Sunday to support the Colleen E. Ritzer Memorial Fund and take their chance at a $5,000 page.
The event — where 1,000 golf balls were dropped from a helicopter — raised more than $13,000 for the Colleen E. Ritzer Memorial Fund. The four winners the prize.
Ritzer was 24 and an Andover native and a math teacher at Danvers High School when a student killed her in October 2013. Philip Chism, who was 14 at the time, is serving a life sentence.
Since its inception in 2014, the Fund has awarded $513,000 in scholarships to 100 future teachers.
Main Photo: The 4 winning golf balls are displayed by Colleen Ritzer's father, Tom (Colleen E. Ritzer Memorial Fund photo).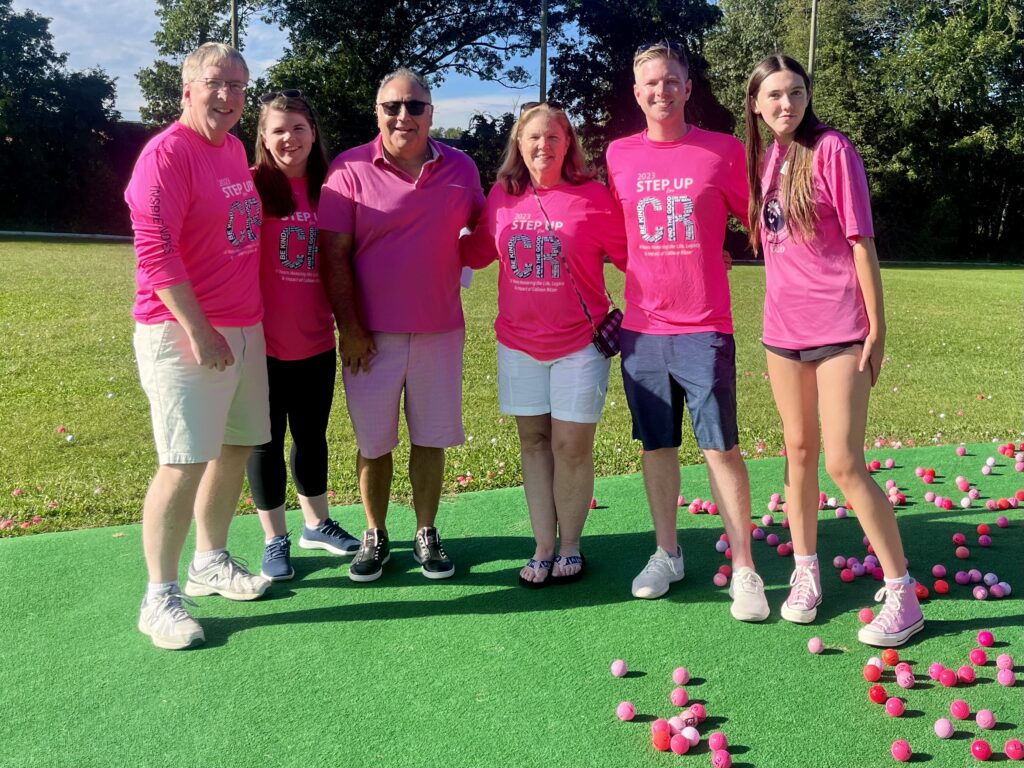 Above: Colleen Ritzer's family poses with Jeff Sarkisian at Sarkisian Farms Driving Range shortly after 1,000 pink golf balls were dropped from a helicopter as part of a fundraising event. From left to right: Coleen's father Tom Ritzer, sister Laura Ritzer, Sarkisian, mother Peggie Ritzer, brother Dan Ritzer, and foundation volunteer Alyssa Walsh.
Colleen E. Ritzer Memorial Fund photo
---
Jimmy Fund Walk Honoring Andover Cancer Survivor
Kathryn Wickersham of Andover will be a Walk Hero when the Boston Marathon Jimmy Fund Walk kicks off on Oct. 1. Walk Heroes join teams to give participants contact with patients who benefited from the fundraiser. Wickersham was diagnosed with brain cancer and will walk with Young Adult Program.
"My medical team has supported me at every single moment following my diagnosis last August," she said. "They have encouraged me and helped me return to college to finish my degree while on active treatment. The Dana-Farber team has shown me that life doesn't have to stop when you get cancer."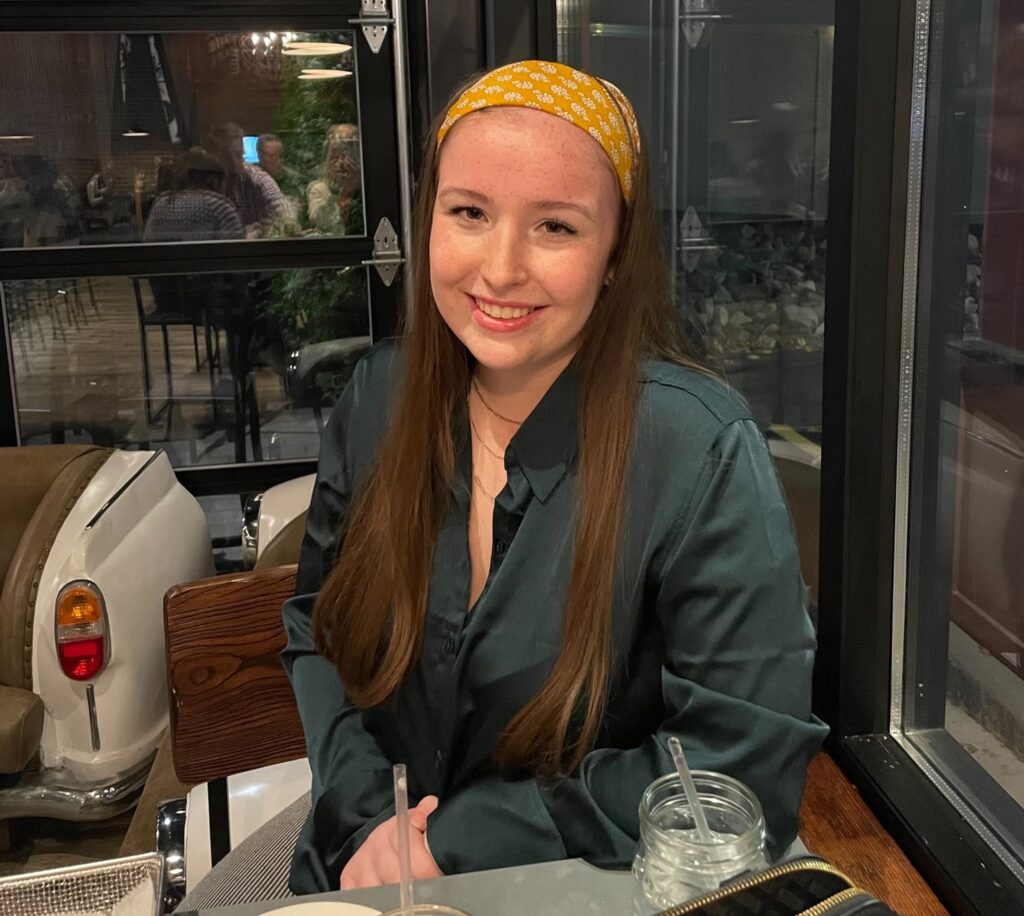 Fifteen Andover residents are also walking next Sunday: Monica Kwok, Jo Li, Jennifer Lemmerman, John Finkenaur, Diane Finkenaur, Barb Wrightson, Gary Blongiewicz, Elliott Jacobowitz, Meghan Singleton, and Jeremy Segal. The walk has raised more than $167 million for Dana-Farber Cancer in its 34-year history, including a record-breaking $8.8 million in 2022.
Boston Marathon Jimmy Fund Walk photo.
---
Andover Nonprofit Hosting Rock Showcase
There will be a local connection when the Broadway Rock & Reel performs at the North Shore Music Theatre on Oct. 14.
The event benefits Voices of Hope, the Andover-based nonprofit founded by Greg Chastain after his mother's long battle with pancreatic cancer. To date, Voices of Hope has raised nearly $1 million for the Termeer Center at Mass General's Cancer Center.
The performance includes classic to contemporary rock including iconic rock anthems from Hair and Rent, the classic sounds of Elvis and the Beatles, the contemporary rhythms of Hamilton and Hadestown, and the jukebox beats of Queen, Abba, and Billy Joel.
---
Did you know? As a service to readers, Andover News will publish obituaries as well as engagement, wedding and birth announcements free of charge for Andover residents.
---
Record-Breaking Family Fun Night At Sanborn Elementary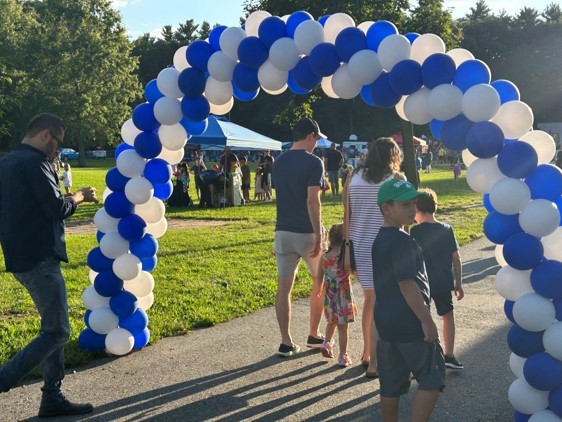 Sanborn Elementary School welcomed new Principal Carolyn Fawcett at the school's Family Fun Night on Sept. 12.
Sanborn's PTO, which runs the event as an Open House for students and families to meet teachers, had record-breaking attendance. Dylan and Pete's Ice cream truck and Andover Deli & Piza provided refreshments. Attractions included the school's Bulldog Mascot, airbrushed tattoos, face painting and balloon art.
Sanborn Elementary PTO photo
---
Author, Ella's Way Founder To Address Rotary
Children's author and Ella's Way founder Sherry Cerino will talk about the mission of her non-profit organization that's comprised of an international team of book authors and volunteers when she addresses the Andover Rotary Club meeting on Oct. 13.
North Andover-based Ella's Way uses children's literature to teach kids about diversity, disabilities, equity, acceptance, inclusion, and kindness.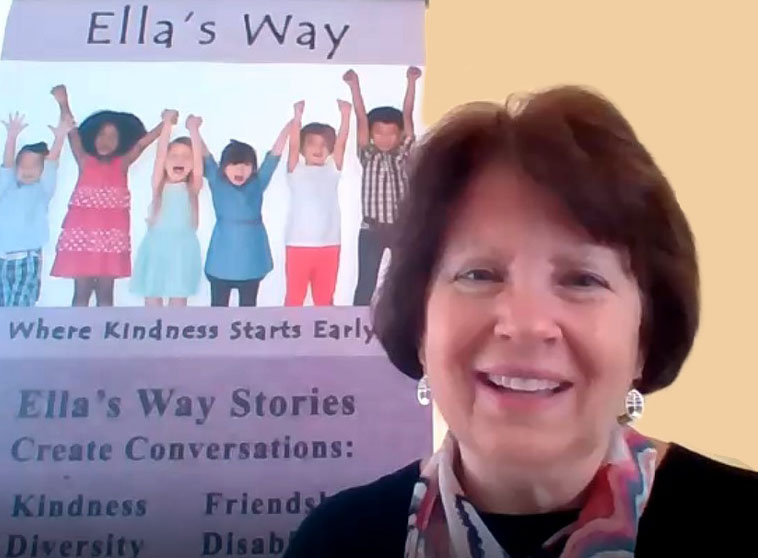 Ella's Way photo
---