The Andover High School Girls' Swim Team is off to a 2-1 start after picking up a 99-85 win over Haverhill on Friday. Head Coach Patty Barrett shared the following photos from the young season with Andover News: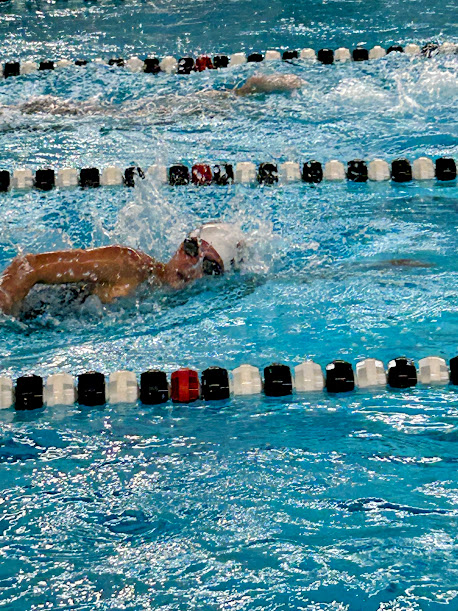 Freshman Emi Hukkanen/Patty Barrett
The team's first two meets were postponed. After dropping its opener to North Andover, the Warriors beat Billerica and Haverhill.
The following swimmers posted wins in the Billerica meet:
200 Medley Relay:  Kaelyn Kerr, Peter Hong, Gabriel Flores, Sophie Barriault (B) 2:03.28
200 Freestyle: Olivia Landers (A) 2:09.32
200 Individual Medley: Emi Hukkanen (A) 2:22.66
50 Freestyle: Sophie Barriault (B) 27.75
Diving: Victoria Morin (A) 173.77
100 Butterfly: Gabriel Flores (B) 58.96
100 Freestyle: Olivia Landers (A) 1:00.93
500 Freestyle: Emi Hukkanen (A) 5:43.18
200 Freestyle Relay: Amelia Barron, Grace Merenda, Cadence Singleton, Olivia Landers (A) 1:53.46
100 Backstroke: Gabriel Flores (B) 1:02.47
100 Breaststroke: Aneesa Hazarika (A) 1:15.52
400 Freestyle Relay: Emi Hukkanen, Olivia Landers, Aneesa Hazarika, Amelia Barron (A) 4:08.32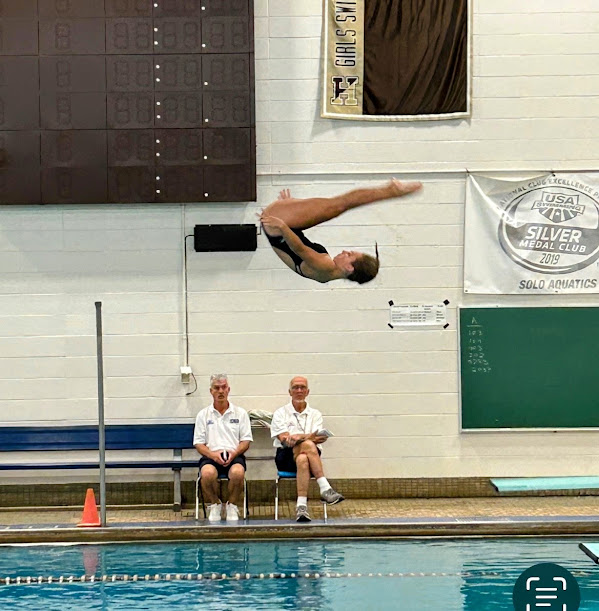 Senior Lauren Ilsley/Patty Barrett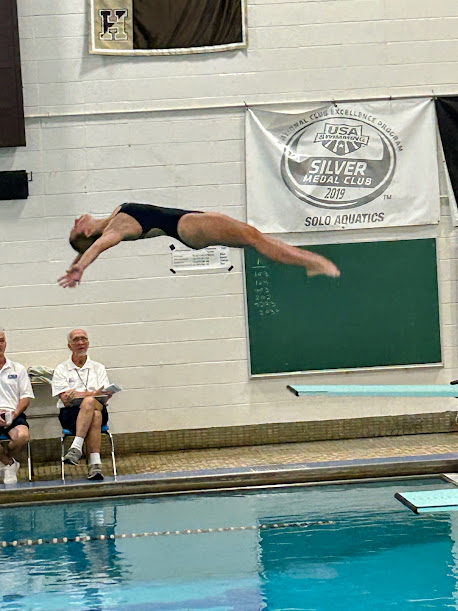 Senior Marina Ten/Patty Barrett
Andover News is looking for photos, videos, and 1-2 paragraph game recaps from players, parents, coaches, and/or supporters of Andover High School sports teams. Share your sports news with dave@andovermanews.com.
The Warriors were scheduled for a rematch at Haverhill on Monday afternoon, and will be back in the pool Friday at 3:30 when they host Lowell at Greater Lawrence Tech.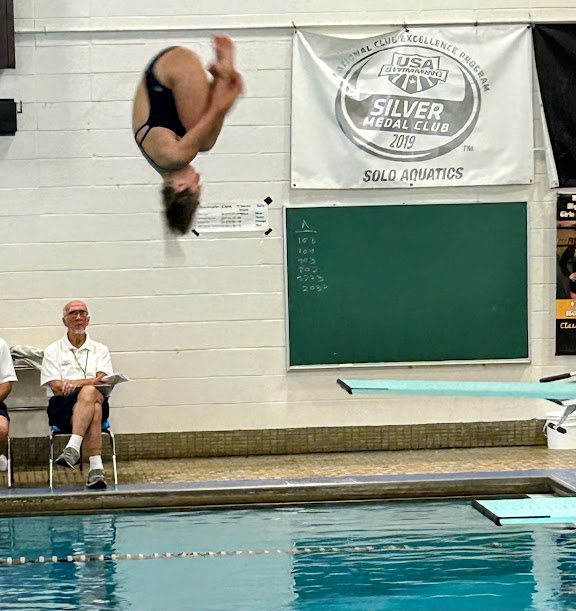 Senior Victoria Morin/Patty Barrett
Main Photo: Junior Katherine Wang of the 2023 Andover High School Girls' Swim Team. Photo by Coach Patty Barrett