Neighbor News is a roundup of recent accomplishments by Andover residents, businesses and groups. Send your news for inclusion in Neighbors News!
The Andover Robotics Club (ARC) is a competitive robotics club at Andover High School. This fall, ARC is hosting their second annual Girls in Engineering and Robotics Symposium, or GEARS, a gathering of women and gender minorities among FIRST Tech Challenge teams. Run by ARC students, the event will last from the morning to early afternoon.
As the role of gender continues to decline in the workforce, women and gender minorities are creating a place for themselves in the previously male-dominated fields of engineering, and STEM as a whole. GEARS is a celebration of the work that these people have done and the new possibilities for the future of engineering. The symposium's theme for this year is "What's Possible", giving students the opportunity to interact with role models from various engineering fields and begin their journey into "What's possible" in their futures.
The above item was written by Lasya Amere, Canyu Li, and Josephine Pan of the AHS Robotics Club.
Main photo: AHS Robotics Club.
---
Andover firefighter fights cancer
---
Three From Phillips Win Prestigious Scholarships
The Davidson Fellows Scholarship Program named three students at Phillips Academy in Andover 2023 scholarship winners.
Michael Huang, 18, Claire Wang, 18, and Anna Du, 17, of Andover were among just 21 recipients selected from a nationwide pool of students.
Huang and Wang (top photo, right) received $25,000 for developing an alternative data mining algorithm that discovers densely connected communities within networks. Du (bottom photo, right) explored how life could have formed on an early, inorganic Earth, using computer modeling and received $10,000 from the foundation, which "recognizes, nurtures and supports profoundly intelligent young people."
"The innovations and new thinking added by each class of Fellows serve as an inspiration for future scholars to apply novel technologies and groundbreaking ideas to solve the world's most difficult problems," institute found Bob Davidson said.
The 2023 Davidson Fellows will be honored during a reception at the Smithsonian National Museum of the American Indian in Washington, D.C. and with a virtual project presentation ceremony in September 2023.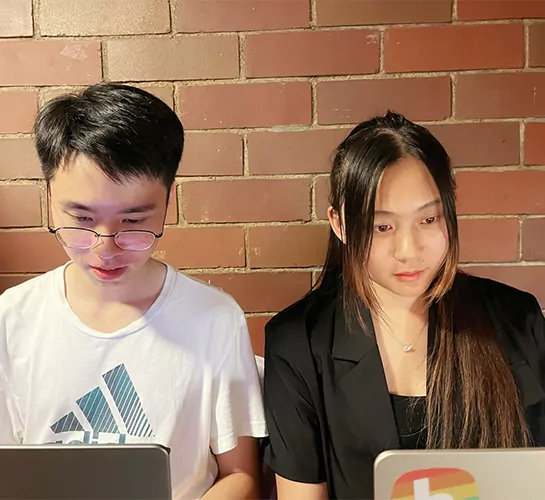 Huang and Wang/Davidson Foundation.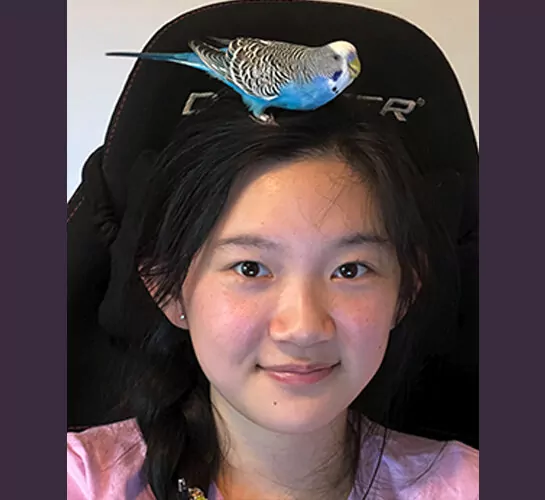 Anna Du/Davidson Foundation
---
New face in Memorial Hall Library's Children's Room
---
Andover police (and Maggie the dog!) at DEI Youth Forum
---
Did you know? As a service to readers, Andover News will publish obituaries as well as engagement, wedding and birth announcements free of charge for Andover residents.