Neighbor News is a roundup of recent accomplishments by Andover residents, businesses and groups. Send your news for inclusion in Neighbors News!
---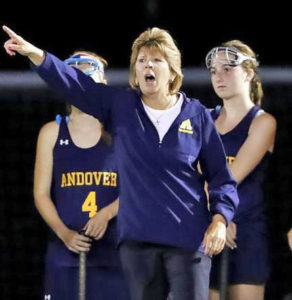 Maureen Noone, who led the Andover High School field hockey team to five state and 16 Merrimack Valley Conference titles in her 25 years as head coach, her 25 year career, is calling it a career.
Noone is retiring on a high note, after the Warriors won two-straight Division I state championships. She will be replaced by her assistant coach, Bridget Morris. Morris, who works for the Andover Water Division, played on AHS's state championship teams in 2010 and 2011.
"More than the accolades from winning, I think watching some amazing kids continue to grow during a season, high school career or through life and to be included in some of their milestones mean the world to me," Noone told the Boston Globe. "It is also so satisfying seeing so many of these players continue playing the sport or coaching at the high school or college level."
Noone, who is moving to southern Maine, finished her career with a record of 393-57-58.
---
Students Help Seniors Master Smartphones
---
Two From Andover Attend National Girl Scout Convention
Anna Bacchi, a Girl Scout Ambassador and an 11th grader at Andover High School, and her mom and Troop Leader, Karen Bacchi, were at 56th triennial National Girl Scout Convention last month.
Nearly 10,000 Girl Scouts representing all 50 states, US Territories, and USA Girl Scouts Overseas took part in Phenom By Girl Scouts from July 20-22. The event was filled with hands-on activities, workshops for youth and adults, Anna participated in a National Bridging Ceremony, an event that signifies movement from one level of Girl Scouts to the next.
In June, Karen received a Volunteer Appreciation Award from Girl Scouts of Eastern Massachusetts. She was one of 90 volunteers recognized from the 11,5000 serving the 10th largest council in the U.S.
Anna has been a member of Girl Scout Troop 78180 since Kindergarten and earned the Girl Scout Silver Award, the highest award a Girl Scout Cadette (middle school-age) can earn, in 2021.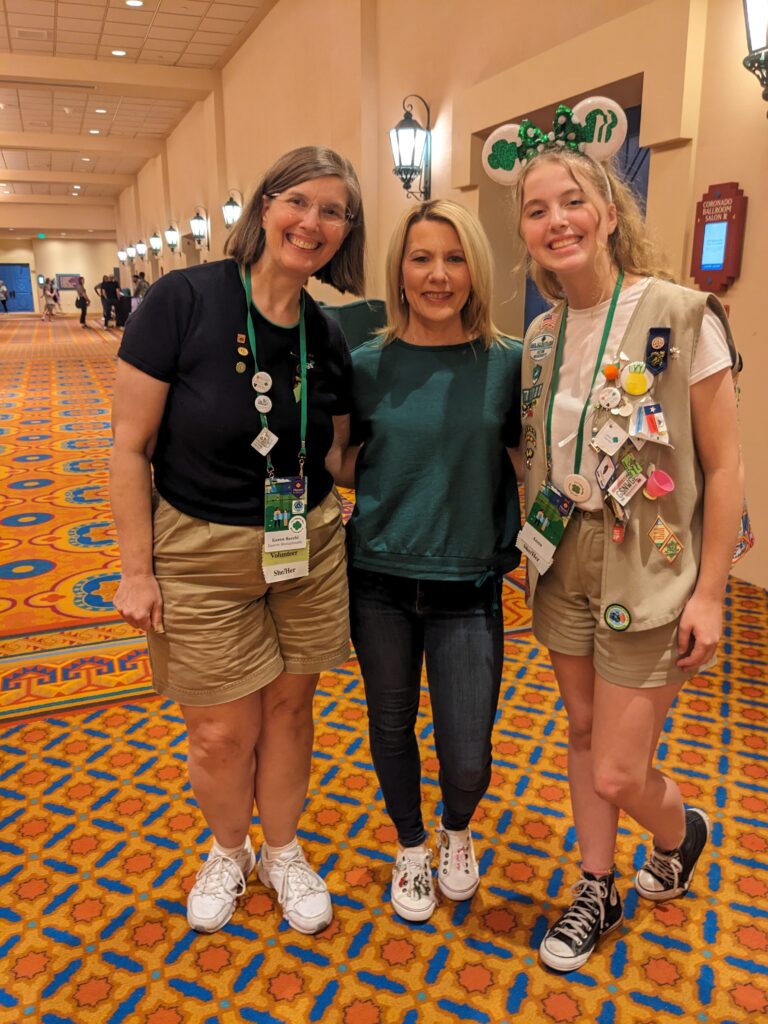 Photo: Courtesy of Karen Bacchi.
---
Newest Andover Firefighter Helps Launch 3rd Ambulance
---
Andover Wrestler Competes At World Championships
Rising Andover High School sophomore Yandel Morales placed ninth at the Under 17 World Championships in Istanbul after reaching the finals of the Pan-Am tournament. He earned a win in his opening match before two defeats.
"It was cool, but I didn't wrestle the way I wanted to wrestle,'' Morales told the Boston Globe. "I think I could've given myself more opportunities in the matches I lost. It's a learning opportunity. Being on the stage, wrestling, and looking around, it's shell-shocking because of how many people are there."
---
Town employee retires after 36 years
Did you know? As a service to readers, Andover News will publish obituaries as well as engagement, wedding and birth announcements free of charge for Andover residents.